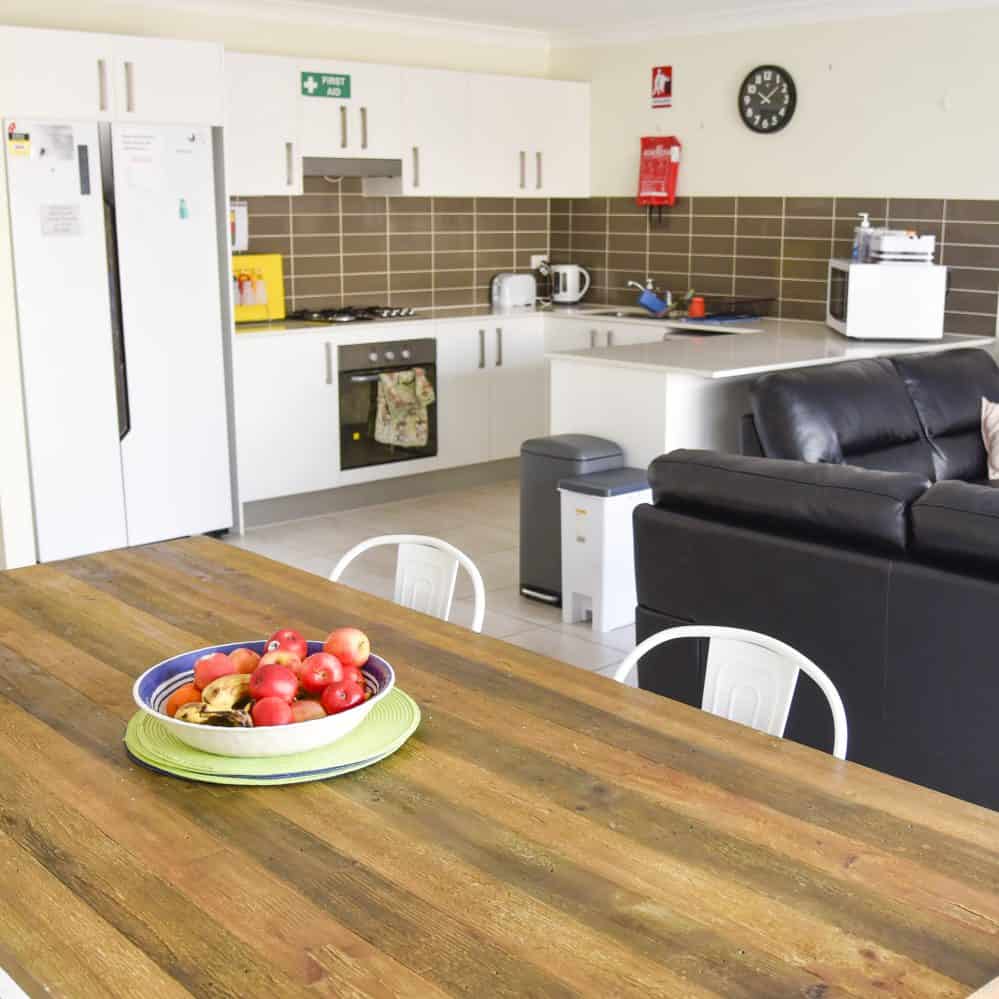 Camden, South-West Sydney
Building independence and complete daily tasks
Located within a short distance to the local town and public transport, these two townhouses are spacious, modern and bright. Both include a garden with a covered outdoor and barbecue area.

Suitable for females aged 18 – 35 years, mobile, verbal, with moderate-high support.
About this home

Shared accommodation
Two-storey home
4 bedrooms in each duplex, upstairs
2.5 bathrooms in each duplex
24/7 staff and supported wake-over
Internal and external stairs
Large backyard with garden
Short drive to town
Transport – 10 minute walk to public bus stop
10-minute drive to Centrelink and Medicare
Close to Camden Showground, Woolworths and Coles
Staff support with travel training

Floor Plan

About you

You are independent with a good sense of humour. You appreciate your own space and are happy to be at home whilst your roommates are out and about working and engaging in community activities.

Civic staff are available for support and assistance with decision-making. Although you require support at times, you are encouraged and prompted to build independence and develop skills on your own.

You will be aged between 18 – 35 years, mobile, verbal, with moderate support.

Your roommates are athletic and social – they keep busy by engaging in regular outdoor activities – including gardening, bowling, camping, and fishing together weekly. They are major football fans (supporters of the Bulldogs in particular!). AFL and Rugby league is also a popular sport to watch in this home. One of the boys is a fan of the Roosters – requesting a Roosters inspired birthday cake every year!

One housemate builds his own miniature cars as a hobby, to decorate his room. He also like animals, enjoys spending time on the computer making interactive slideshows, and participates in regular outdoor activities.

"This is a fun and social house to live in. The housemates are friendly, active, and live very fulfilled lives," says Jeané.

We'd love to know more about YOU! Get in touch today on 1300 692 484.

Important things to know

Requirements – to apply for this vacancy, you are required to have SIL funding in your NDIS plan.

Civic Disability Services has 60 years' experience empowering people with disability and mental health conditions to realise their full potential and live actively engaged lives. Over 600 people across Greater Sydney including the Hunter, Blue Mountains, Western Sydney and Shoalhaven receive Civic services.

Civic is ISO 9001:2015 certified, compliant with National and NSW Disability Service Standards, compliant with Home Care Standards (aged care), and a registered NDIS service provider (4050001425), registered provider in Voluntary out of home Care.

What is SIL?

Supported Independent Living (SIL) is help with and/or supervision of daily tasks to develop the skills of an individual to live as independently as possible. These are the supports provided to a participant in their home, regardless of property ownership, and can be in a shared or individual arrangement.

Assistance provided to a participant will be included as part of their plan depending on the level of support they require to live independently in the housing option of their choice.

Read more about SIL on the NDIS website here.