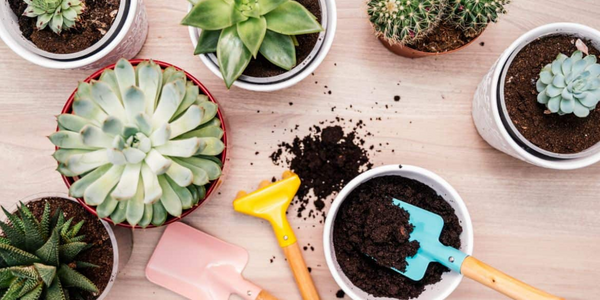 Join Civic on Friday 2nd December for a special International Day of People with Disability (IDPwD) event being held at Civic Cafe Engadine.
A critical day in our calendar, International Day of People with Disability is celebrated Internationally and is an important opportunity to share with our community the incredible contributions and achievements of people with disability, while also highlighting the importance of inclusion – something we at Civic strive to do on a daily basis.
This year, Civic's Engadine Cafe will host a series of events that we hope you will support.
Civic's own collective retail group, which incorporates goods for purchase made by clients and employees across Civic's services, will be showcasing their wares at a small market. With a range of products available to buy, including succulents, stationery, candles and Civic Cafe pantry items, each product tells its own story and has social impact at its heart.
The markets will be held from 8.30am – 12.30pm on Friday 2nd December at Engadine Cafe.
Tickets are also available for High Tea on the day, so come along, enjoy coffee and scones and support Civic's market for IDPwD.
When
Friday 2nd December, 8.30am – 12.30pm
From 8.30am – Opening ceremony, coffee, market stalls selling items made by people with disability
10.30am – 12pm – High tea in café, $25p/p
10.30am – 12.30pm – live music and market stall
Where
Civic Cafe Engadine
35A Waratah St Engadine
Interested in being part of the event? Reach out to Tracie Junghans to RSVP and book your spot now.
Each year the UN announces a theme to observe for International Day of People with Disability. The annual theme provides an overarching focus on how society can strive for inclusivity through the removal of physical, technological and attitudinal barriers for people with disability. This has been occurring since 1992 when the General Assembly announced 3 December as the International Day of Disabled Persons.
The theme for IDPwD 2022 is 'Transformative solutions for inclusive development: the role of innovation in fuelling an accessible and equitable world'.