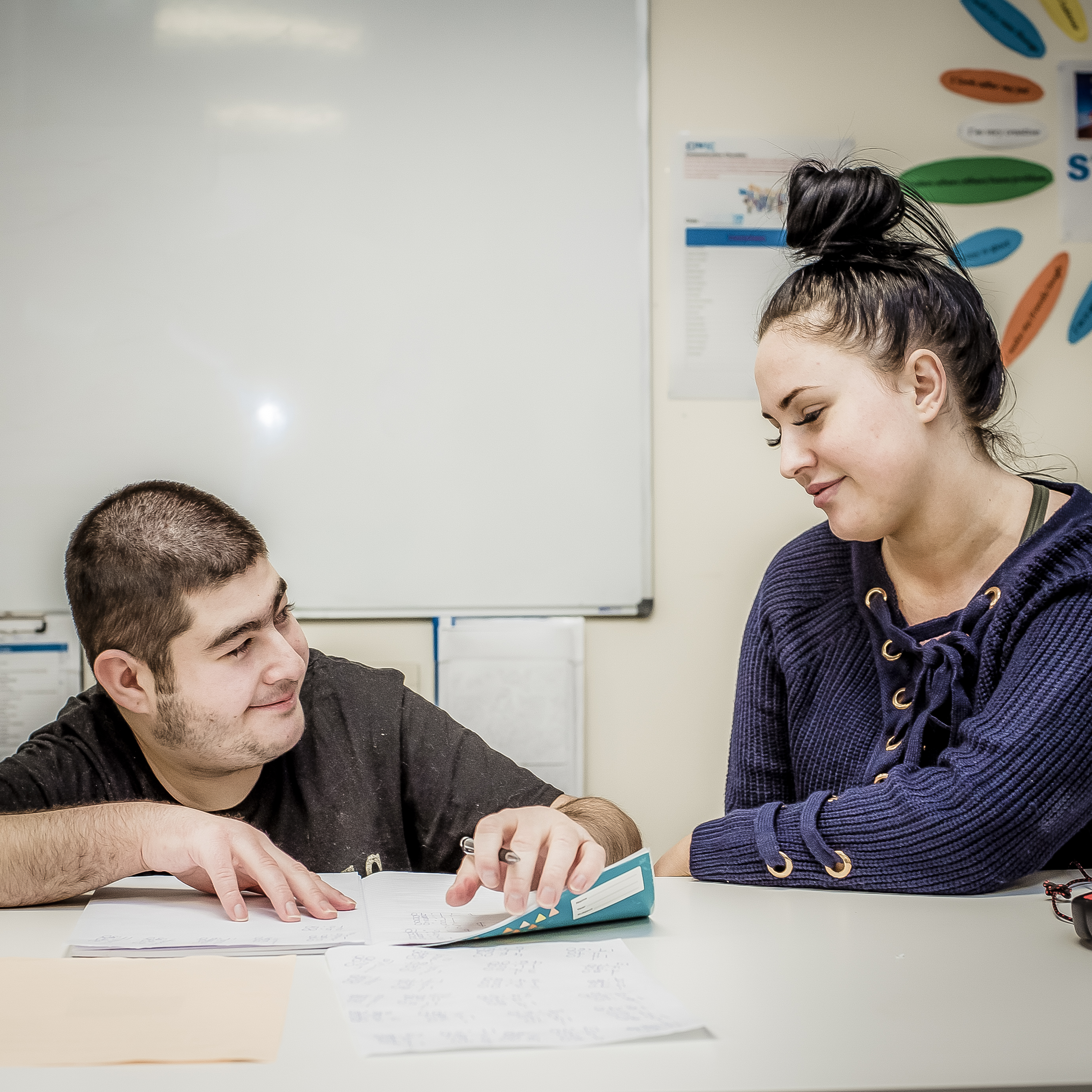 We want to help you get the funding and services you need
In order to get funding from the NDIA you need to have a plan for your care and supports, including the desired outcome from any treatments or therapy. Civic can help you prepare your plan and manage any NDIS support coordination that is required for you to get the help you need.
Managing your services

NDIS support coordination can be done in a number of different ways.

Your supports can be managed by you or your nominee (normally a family member), the NDIS, a registered plan manager like Civic or by a combination of the three options. If you choose Civic to manage your care and treatment, we will take care of your plan, goals and claims; your NDIS support coordination, including your care from Civic and treatment from outside specialists; and the financial aspect (ensuring specialists are paid, processing expense claims and providing the NDIS with statements).

We will also help you to develop your own skill in these areas, so that you know what is going on and can take an active part in your planning and care management.

Civic will offer you the use of our in-house services where we can, which will mostly relate to home care, social activities and transport assistance. We will also organise therapy for you, both physical and therapeutic, if you need it.

Managing your plan review

You will need to have your care and treatment plan reviewed periodically by the NDIS – and Civic can help.

A part of your NDIS support coordination with Civic will be ensuring that your treatment plan meets the NDIS's requirements. In order to do this, we will help you to prepare for your plan renewal meeting and organise a progress report on your current goals as well as a summary of the services you have been receiving.

We will also review the goals of your current plan with you, and help you decide what you want to achieve in the next 1-2 years on your new plan. We will also discuss the best ways to achieve your goals with you. You will also need a list of your formal supports (medical practitioners and carers from Civic) and anyone who helps you informally (family and friends).

Managing your finances

We can manage payment for your carers, doctors and therapists as well as claims from the NDIS.

Part of your NDIS support coordination will involve actually paying your supports, and claiming the money from the NDIS. Civic can manage this side of things for you, or we can work with your or your nominee to organise the financial aspect of your care. We will also keep records of all financial transactions and payments, ready to show you, your nominee or the NDIS if requested.

We will also make sure that you are kept up to date on any changes in your NDIS support coordination, so that you know exactly what is going on at all times. If you feel capable of managing some aspects yourself, we are more than happy for you to do so, and if you like we can check to make sure everything is covered.