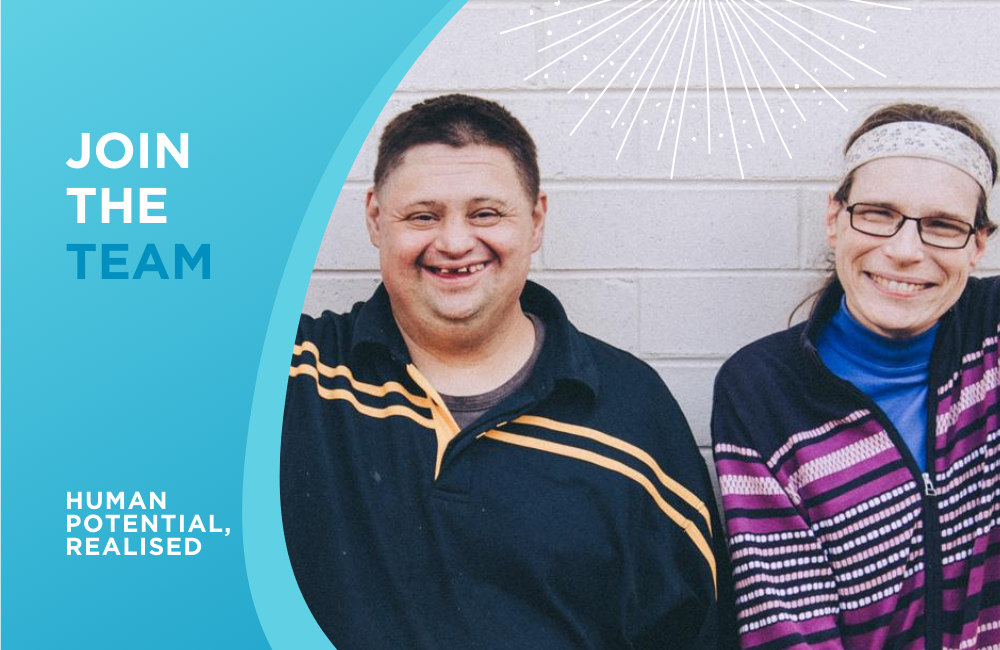 Join The Civic Team
At Civic, people are at the heart of everything we do. We invest in our staff and recognise that it takes a community of truly talented individuals to work with others to promote independence, participation and inclusion.
We're always looking for dedicated people to join the Civic family. Whether you have experience in disability or not – we'd love to hear from you.
If you are interested in working with us, and for further information about any of the roles advertised below, please call us on 1300 692 484 or email hr@civic.org.au.
View further information about the benefits of joining a career in support work here.
We have the following jobs available:

Human potential, realised.

We aim to create a society where people have the opportunity to realise their full potential, achieve their goals and participate as a valued member of the community. We have a variety of roles available, across our various sites and locations in NSW.

We're always on the lookout for new people to join the Civic team.

Are you seeking a disability support worker job in NSW? At Civic, we are experiencing a strong period of growth and are looking to recruit sincere and caring staff to help provide excellent service.

If you are thinking about a future with us, sign up to our newsletter to stay connected and be informed of any new opportunities.

About Civic

Civic Disability Services provides supported accommodation, employment and social connectivity to more than 750 individuals with disability. Founded more than 60 years ago, Civic is an ambitious, forward-thinking organisation, which has built on its solid heritage and emerged as a true leader in the disability sector. Defining ourselves as a 'for-purpose' organisation, our goal is to improve outcomes for individuals with disability by investing in innovation, technologies and pilot ideas which drive forward the delivery of disability services.

Contact Us

Curious to learn more? For general enquiries, please contact the Customer Experience Team on 1300MYCIVIC (1300 692 484) or email enquiries@civic.org.au.