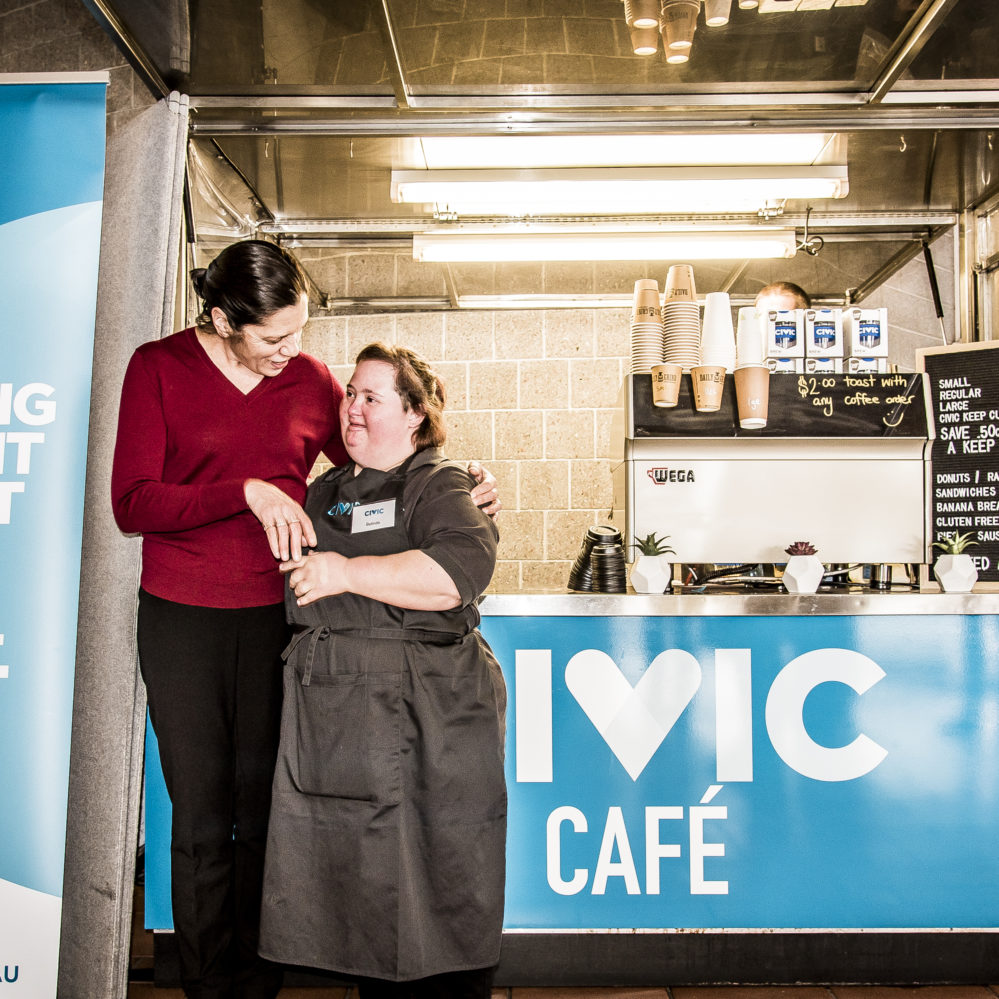 Our Vision
Human Potential, Realised.
We look past obstacles and focus on what is possible. Our vision does not prescribe any specific outcomes as we recognise that there is no one right answer, that every individual is unique.
Our Mission

Providing the right support at the right moment.

Our mission reflects our person-centred approach to supporting individuals and the fact that every moment has the potential for a positive outcome. Our people enhance the quality of life for everyone who chooses Civic as their service provider.

Our Values

Integrity. We are honest, grounded and committed.

Empowerment. We enable choice and opportunity for all.

Diversity. We respect and learn from all individuals.

Civic's Pillars of Practice

We are Inclusive. We respect diversity and learn from all individuals. We are open to new ideas and ways of doing things.

We are Person-Focused. We focus on what people can do by understanding and valuing the choices people make in their own lives.

We Build Connections. We support people with opportunities and pathways for connection.

We are Adaptive. We encourage and support people to live more fully in their chosen environments.

We Are Responsive. We are proactive and responsive to understanding a client's needs. We involve people in supported decision making and solution-focused thinking, in pursuit of their goals.