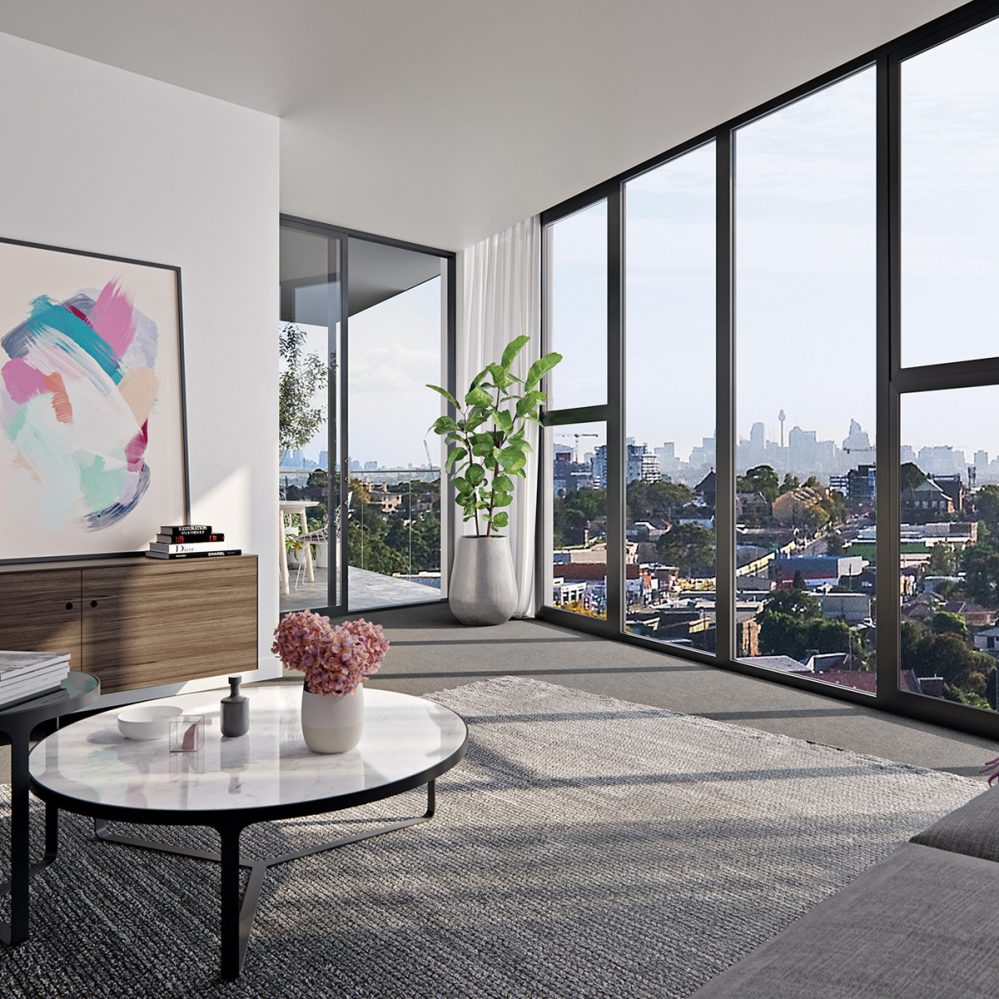 Better quality of life, increased independence
At Civic, we're proud to partner with a number of housing developers to create accessible SDA opportunities within larger, mainstream residential developments, helping to connect people to their communities.
With an increasing number of developers now building high quality, well located housing, incorporating accessible design and technology, our role is to deliver personal support to those with complex care needs, to ensure they can achieve a better quality of life and increased independence, outside of an aged care facility.
We currently provide concierge care services to a number of developments in the Sydney region, affording more people with complex support needs the opportunity to live independently, and realise their potential.
Click here to view and download our Concierge Support by Civic brochure
What We Offer

Our Concierge Support Service is a 24/7, on-call service, that provides you with unplanned support if you need it in your new home. At Civic, however, our accommodation support starts before you even move in to your new home. We'll work alongside you to help you prepare for your move and, together, agree on an overall plan that works for you.

We'll listen to you as you tell us the kind of staff you're looking for – what shared interests you'd like them to have – and what equipment and support you'll need both during your move and while you're settling in.

We want to know what will allow you to live your best life in your new apartment, and we'll check in regularly to review, discuss and check the accommodation support we're providing is on track.

Concierge Support runs separately and complimentary to your Individual Support services, giving you even more choice and control over who provides your in-home supports. However, at Civic, we are on hand to provide in-home supports as well as Concierge Support, if you choose.

Case Study: View, Rockdale, NSW

Designed for people with high physical support needs, the apartments at Summer Housing's View Apartments are fully accessible thanks to customisable design and clever integration of technology. With tenancy services provided by Summer Housing, Civic Disability Services provide concierge support to ten residents with SDA funding. While tenants are free to choose their own in-home supports, our concierge service means we're on hand, 24 hours a day, to provide unplanned support to tenants in between their scheduled, in-home supports.

As part of the Civic family, tenants not only benefit from our specialist support – proven with more than 60 years' experience – but also from our wider network of forward-thinking services that currently serve more than 750 people living with disability in NSW.

Latest News & Useful Links

In a majority vote, prospective tenants moving into luxury, SDA accommodation in the new Norwest Esplanade Apartments in Baulkham Hills, have selected Civic as their preferred on-site Supported Independent Living (SIL) provider.

Click here to read full story. 

Civic partner with Summer Housing to fast-track the placement and transition of support for one individual from Sutherland Hospital into the recently opened, state-of-the-art, Specialist Disability Accommodation (SDA) at South Village in Kirrawee.

Useful Links

Click here to read Civic's Policy Statements

Click here to access our Resource Hub

Accessibility

Contact us if you need this information in an accessible format such as large print or audio. Please telephone 1300 MYCIVIC or email enquiries@civic.org.au

Still have questions?

Choosing your service provider is a big step and we know you'll have questions about our service. We've answered some common questions below, but please call 1300MYCIVIC to speak to a member of our team about our Concierge Support Service.

What is SDA?

Specialist Disability Accommodation (SDA) is housing that has been specially designed for people who are unable to live in mainstream housing due to their extreme functional impairment or very high support needs.

What is Concierge Support by Civic?

Concierge Support is a service that runs separately and complementary to your Individual Support services, allowing you to access a 24/7 on-call service for unplanned support in the hours between your scheduled, in- home supports.

Separating tenancy and personal support is critical to enabling choice and control for people with disability. Before the NDIS, these two services were often combined and offered by the same provider, creating problems for people who are unhappy with either their housing or the support they're receiving. SIL Concierge goes one step further and not only allows people with disability to have a personal care provider that is separate from their tenancy provider, but allows them to choose a different in-home support provider whilst knowing Civic are on hand to provide unplanned support in the hours between your scheduled, in-home supports. 

Can I choose Civic as my Individual Support provider as well as my Concierge provider?

Yes. You have choice and control over which provider you choose to deliver your personal in-home support. 

Where does Civic currently offer Concierge?

We currently provide Concierge Support at View Apartments in Rockdale. We are also working with a number of other developments to provide Concierge in 2020.


I want to live in this style of apartment, how do I apply?


Through this model, Civic only provides personal support to residents, we do not provide tenancy services. Applications for the apartments need to be handled through the housing provider. For vacancies and applications, we recommend you visit sites such as thehousinghub.org.au or gonest.org.au.