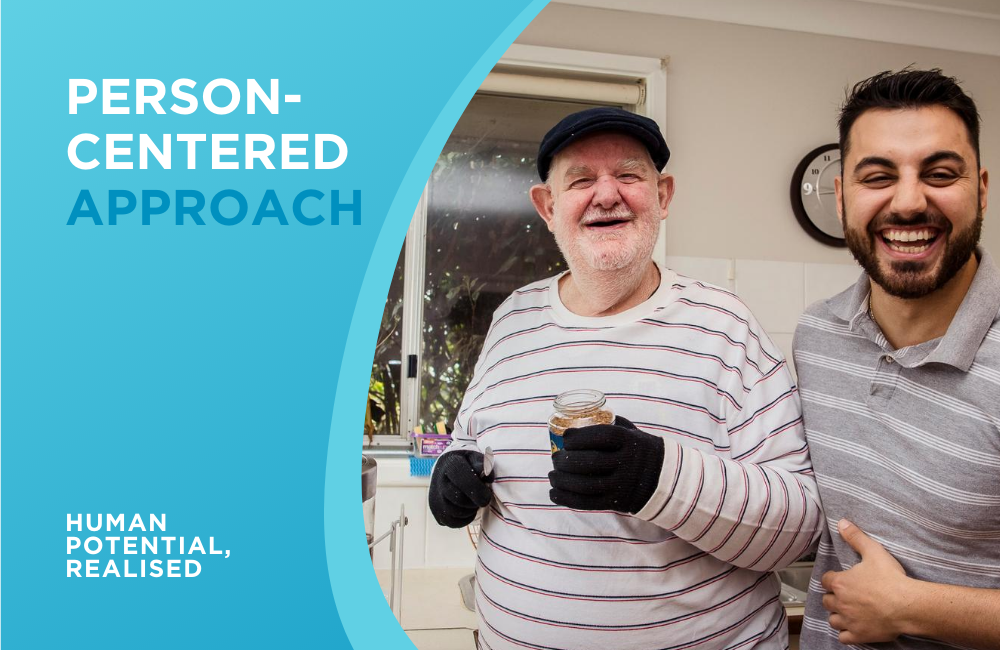 Do you need assistance with day-to-day personal activities? Our experienced support staff use a person-centered approach to understand your personal needs and to work at your own pace.
Staff at Civic are encouraged to break down daily activities into small steps and match the level of support to the individual's needs. People gain skills and empowerment from greater participation in their own life. The aim of active support is doing things with individuals, not always doing things for them, which provides opportunities to increase levels of independence, build self-esteem and confidence.
Read about our Person Centred Active Support (PCAS) approach.
We can assist with the following tasks:

Assistance at mealtimes, feeding, eating and drinking
Personal hygiene and bathroom assistance
Home care and dressing
Visiting libraries, parks and shops
Assistance with budgeting
Transport training and support
Aid to attend appointments
Attending medical appointments
Participating in community services
Mobility and transferring
Weight management including personal training
Use of aids and appliances
Other day-to-day tasks

Contact Civic

To find out more about our Individual Support services and iCare, contact the Customer Experience Team on 1300MYCIVIC (1300 692 484) or email enquiries@civic.org.au.