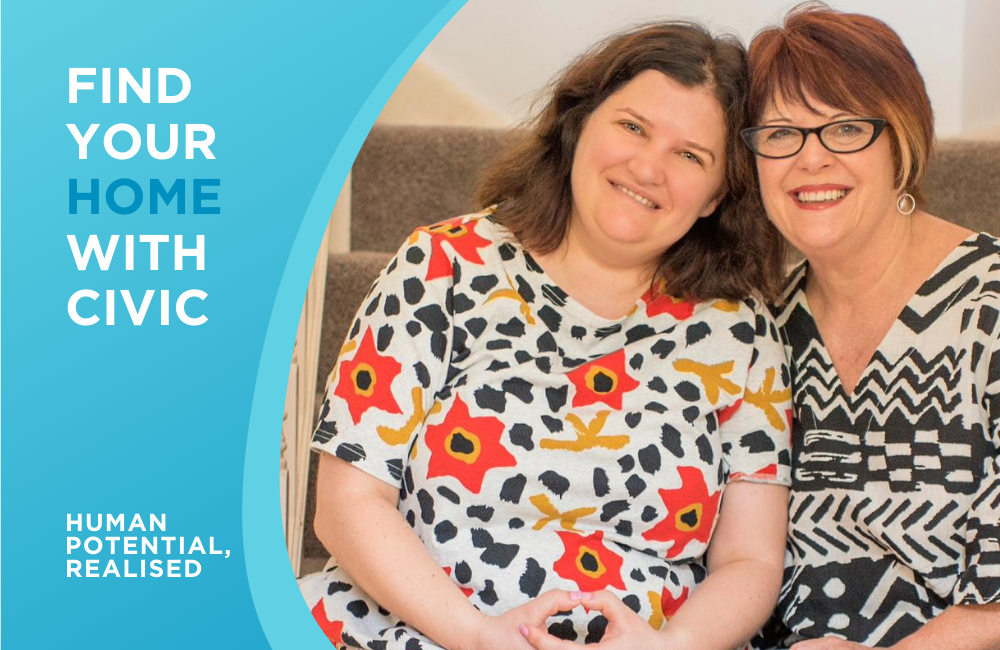 Supported Independent Living (SIL)
Civic has supported individuals with disability for over 60 years and are leading experts in accommodation services. We understand moving out of home can be daunting, but we're here to support you and the whole family. Based on what you're looking for, whether it be living alone or with others, we'll match you to the best accommodation that meets your needs. If you choose to live with others, or if you have a group of friends that you want to live with, let us know and we'll make it happen.
Our long stay options include individual units, shared living homes as well as purpose-built developments. For more information on how Civic can help you find a home that meets your needs, contact the Customer Experience Team on 1300MYCIVIC (1300 692 484) or email enquiries@civic.org.au.