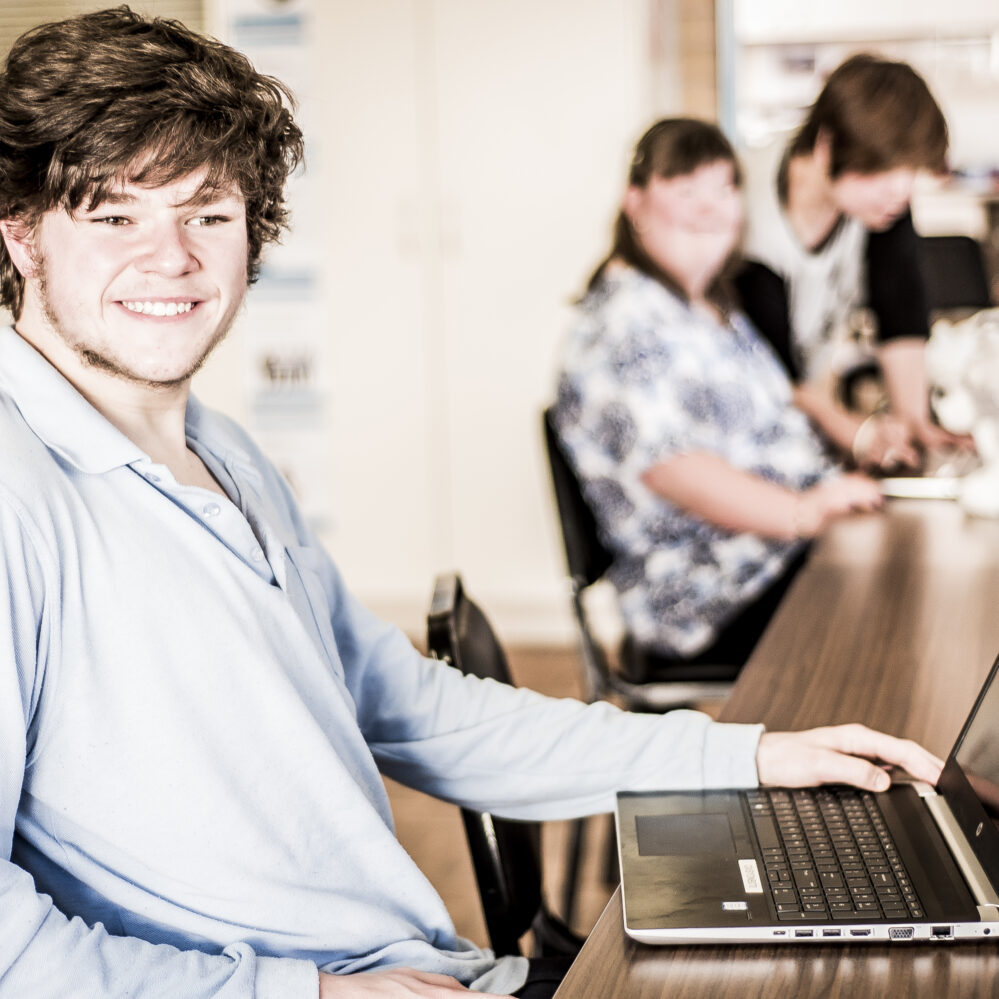 School Leaver Employment Supports
Helping you get ready for work
Transitioning from the structure of school, into a work environment, can take time and a personal approach. At Civic, we offer a comprehensive School Leavers Employment Supports (SLES) Program, designed to support Year 12 school leavers as they transition from school into employment.
Through our program, we help young people prepare, look for and gain employment, working with them to determine and achieve their employment goals.
What we do for you

We work closely with local businesses to provide practical and engaging work experience opportunities to school leavers. Plus, with our thriving Civic Social Enterprises, multiple Kitchen & Catering outlets and plans for a school-leaver-operated upcycling business, we are uniquely placed to offer a diverse array of work experience opportunities, whilst also providing critical support in the workplace as well as support identifying and achieving relevant tertiary qualifications.

For more information about Civic's School Leavers Employment Supports (SLES) program, click here to download the Civic SLES Information Pack.

School leavers will gain valuable skills in:

Information Technology
Design and Creative
Finance
Administration
Customer Service roles
Develop an individual career plan, create a resume and set goals
Expand social and interpersonal skills
Complete travel training and money management programs

Getting down with Upcycling

In 2020, our SLES Program will grow to offer school-leavers their very own chance of owning and operating a small business enterprise, focusing on furniture refurbishment and upcycling. With the opportunity to be engrained in the business, school-leavers will have every opportunity to learn important business skills, from financial management to operational delivery and sales and marketing.

Katrina's Story

As she approached the end of her school career, Katrina knew she wanted a career in childcare, but was unclear how she would achieve her goal. Working with Katrina, Civic have been able to support Katrina, helping her achieve her Cert III in Early Childhood Education, and organising a work experience placement for her in a childcare centre. As she comes to the end of her study, we are now looking forward to helping Katrina find open employment in her dream job.

FAQs

What is SLES?
The National Disability Insurance Scheme (NDIS) funds reasonable and necessary supports for participants to achieve their goals and aspirations through an individualised plan. For participants who are Year 12 school leavers this may include SLES to assist the transition from school to employment. SLES is expected to deliver vocational skills development and contribute to the participant achieving an employment outcome. SLES may include job skills, travel and communication training.