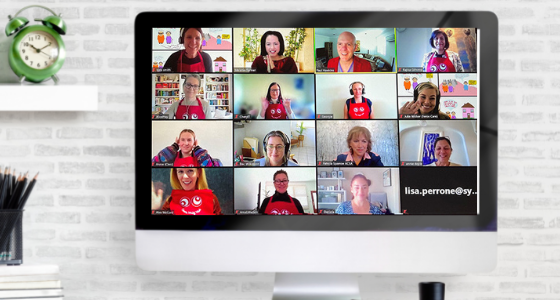 Back in March, Civic invited staff to take part in a cross-sector think-tank project designed to reimagine the future of Aged Care.
Facilitated by the innovation group "Crazy Might Work", this project was a direct response to the Aged Care Royal Commission, and brought together a number of non-profit organisations to work together on the issues facing older Australians.  
Civic Support Worker Annie Carroll, put up her hand to take part, sharing her interest in aged care, and drawing from her own experiences living overseas and seeing first-hand different approaches to the sector.
 "This program excites me so much, as it gives me and others the chance to learn about innovated service designs from experts with diverse backgrounds". 
Annie was successful in her application to be part of the Civic "Reimagining Aged Care" team, joining, Cheryl Tarantola, Rajika Gilhotra, Lauren Roberts and Kate Smith.
Over three months the Civic team, alongside staff from organisations such as Feros Care, Care 360 and Three Bridges, took part in the "Disruptive by Design " program.
Leveraging the best of systems thinking, design thinking and neuroscience research, participants were encouraged to not only share insights, but approach issues differently and think outside the box.  
The program yielded three promising ideas, which were presented in a Shark Tank style graduation event, with our very own Annie Doyle on the judging panel. 
"I am so proud of the whole group of participants, and really thankful to Crazy Might Work for the opportunity. These kinds of collaborations are what the sector truly needs to break through systemic issues. We can't do it in competition. It has to be a cooperation"

Lauren Roberts, Civic Impact and Design Manager. 
 If you would like more information on this project, please contact Lauren Roberts.