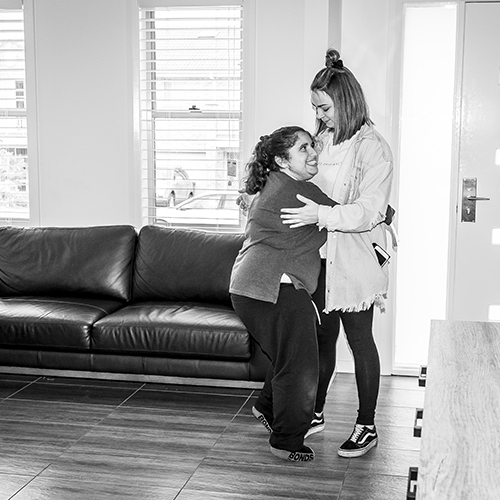 Benefits of assisted living
For those with a disability, utilising an assisted living facility is one of the best ways to promote independence, self-care and socialisation. Similar to shared accommodation, occupants delegate roles and responsibilities and cooperate to keep the household tidy and functional.
Assisted living facilities combine the best of both worlds; providing an independent residence for those with a disability while also being in close proximity to disability services. This enables support workers to easily do their jobs and leave when they are no longer needed, promoting further independence in residents.
This kind of care is highly customisable, enabling those with a disability and their families to practise a great deal of control over how things are organised. Above all, the goal is to promote choice and control in the lives of those with a disability.
Why Assisted Living?

Assisted Living is designed to enhance independence and impart key skills. Some of the key objectives are to:

provide quality accommodation and supported living care for residents
provide a safe, hygienic and positive environment for residents
promote independence and self-care
train and improve in the completion of daily tasks
train and improve in organisational skills (such as time management and task prioritisation)
promote socialisation and community engagement
minimise risk to those a with disability
give those with a disability a happier and more fulfilled life

An individual approach

Civic assisted living units are all about giving those with a disability the freedom and support necessary to reduce their dependency on others. This ultimately boosts their self-confidence and trains them in how to live independently as well as how to cooperate with other adults in the upkeep of a shared environment.

There are a wide range of options available to clients regarding how they wish to engage with their supports during their occupancy. Specialists can 'drop in' a few times a week or provide closer and more frequent support depending on the client.

Assisted living is not a static process and is instead designed to explore the boundaries of what residents are able to accomplish without assistance. This includes the modification of the residence in order to help those with a disability navigate the space and perform daily tasks.