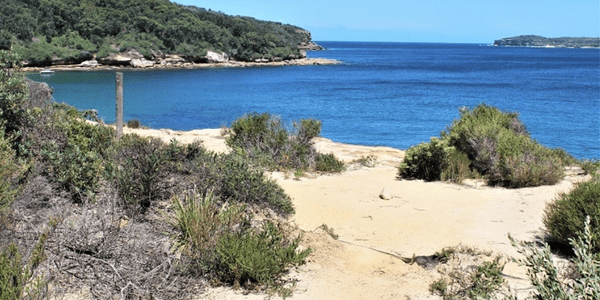 On Tuesday 8th November, Civic employees took part in a walk on Country. This cultural experience is part of Civic's ongoing journey to connect more deeply with Aboriginal culture and build a more inclusive organisation for Aboriginal and Torres Strait Islander peoples.
The walk on Country was arranged by our Aboriginal cultural coach, Sharlene McKenzie, and was hosted by Aboriginal Elder, Aunty Barb Sims.
A descendant of the Bidjigal people of La Perouse, Aunty Barb wasted no time stepping into the walk around the natural and the built environment, immersing the Civic team in all aspects of First Nations' history and culture in La Perouse. The Civic team learned everything from the uses of native plant life, bush tucker, bush medicine, the atrocities committed against Aboriginal people during Cook's first landing, the history of the Aboriginal mission in La Perouse and the hardships endured there, along with the joys of growing up connected to such pristine country and abundant waters. 
"We literally could not take a step without learning something from Aunty Barb. She is a true knowledge holder and takes her commitment to keeping story alive so seriously. I was humbled," says one Civic Team member.
There are many exciting activities taking place around the organisation as part of Civic's ongoing commitment to build cultural inclusion, safety and capacity through the wisdom of our Aboriginal partners. If you would like to learn more reach out to our Customer Experience Team.