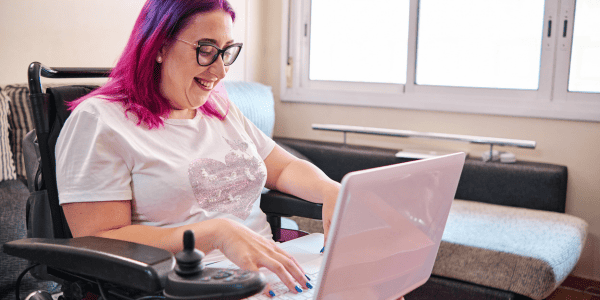 What is PACE and what is changing?
PACE is the NDIA's new computer system. It is designed to be more user-friendly and will eventually replace the current system and MyPlace portal. The implementation of PACE will see a change in how your providers bill for the services they provide as part of your NDIS funding.
The PACE system commenced rollout on 30th October 2023 and is expected to take up to 18 months.
Does this change affect my funding?
There should not be any changes to the funding or supports available in your plan.
How does PACE benefit me as a participant?
PACE is designed to be more user-friendly for clients and to make it easier for the NDIA, their partners and providers to perform their roles, allowing them more time to deliver a quality service to clients.
PACE is designed to bring efficiency, transparency, streamline processes and enhance participants' engagement providing you with more control over your plan and services.
Is Civic a participant-approved provider?
Yes, Civic is an approved provider to deliver Specialist Disability Accommodation (SDA), Behaviour Supports and Home and Living Supports.
You approve Civic to provide the supports that are agreed upon in your service agreement. You will still have visibility of all claims made.
To approve a provider, you can either
Contact the NDIA National Call Centre on 1800 800 110 and advise that you would like to endorse a provider or
Contact your Local Area Coordinator and advise that you would like to endorse a provider
What happens if I don't endorse Civic as a 'My Provider'?
There will not be any change to your services. If a claim is made by Civic and we are not recorded as a 'my provider', the NDIA will check with you or your nominee by SMS to confirm the claim is for a support you agreed to and has been delivered.
If you did not agree to the service, or the service has not been delivered you will need to call the NDIA on 1800 800 110 within 6 days from when you receive the SMS.
During the phone call, you can let the NDIA know if you agree to the service by accepting the claim. When the claim has been accepted it will be processed for payment.
If you do not agree to the service, you can let the NDIA know by disputing the claim. The NDIA will review the claim and contact Civic if they need more information.
If you do not call the NDIA after receiving the SMS, the claim will be processed for payment after 7 days.
What do I need to do?
At the moment, you do not need to do anything. When it is time for you to change to the PACE system, the NDIA will work with you to ensure you have the support and information you need.
Civic will be here if you have any questions and we are happy to assist with support sessions on how the system works if required. Information sessions will be held for participants and families/carers in the New Year.
For more information visit https://improvements.ndis.gov.au/ or contact Civic directly on 1300 692 484.