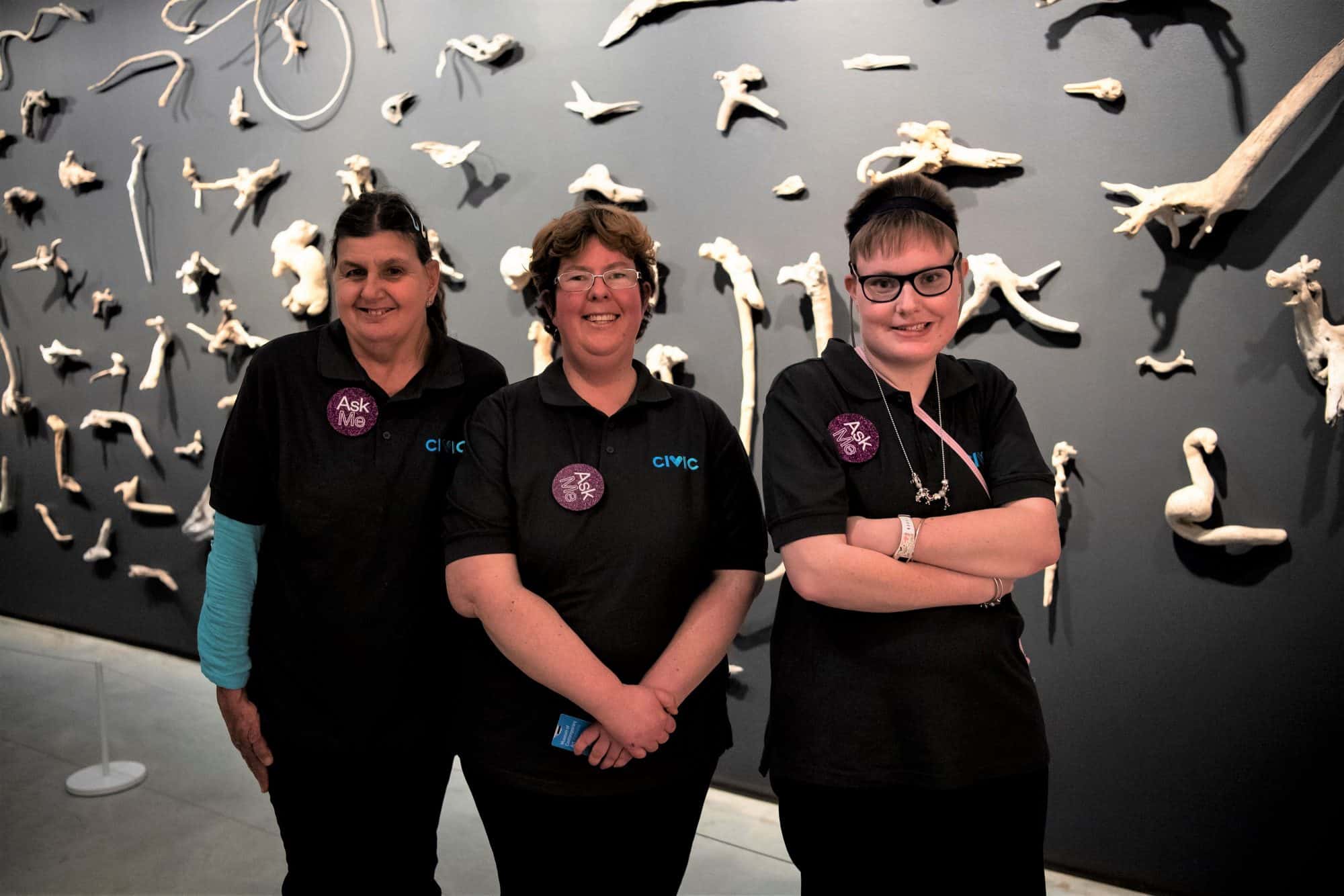 Art is for Everyone – the theme of last weekend's Museum of Contemporary Art, Australia (MCA) weekend and words that ring true at Civic.
Chelsea, Theresa and Barbara took their passion for art to the next level hosting Civic's Spotlight Tours. Art lovers were guided through the museum, discussing their interpretation of artworks during the tour.
These tours formed part of the MCAs two-day program, bringing together a diverse and talented array of artists and collaborators to celebrate difference and raise awareness.
Partnerships such as this one speaks volumes… Human Potential, Realised.
Civic Spotlight tour, MCA, 2019. Featuring: Fiona Hall, Manuhiri (Travellers), 2014-2015, installation view, Today Tomorrow Yesterday: MCA Collection, Museum of Contemporary Art Australia, Sydney, 2019, driftwood, Museum of Contemporary Art, donated through the Australian Government's Cultural Gifts Program by Judith Neilson, 2016, image courtesy the artist and Museum of Contemporary Art Australia © the artist, photograph: Cass Hannagan. Fiona Hall is represented by Roslyn Oxley9 Gallery, Sydney.