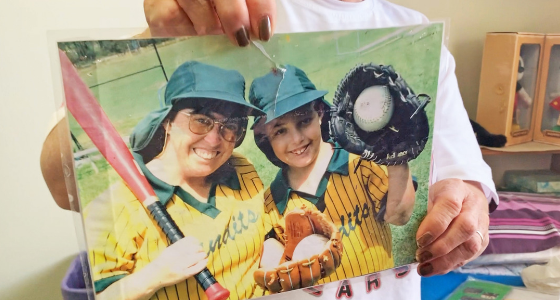 At Civic, our mission is clear: Human Potential, Realised. We focus on the direct impact we have on the lives of our clients and their families.
Our collective efforts culminate in individual stories like this one, where a mother and son were not only supported to continue living together as a family, but have also been encouraged to explore their individual strengths and develop independent skills.
Joy and Andrew had been living together with Joy's mother – Andrew's grandmother – their whole lives. Family, to them, was so important. Unfortunately, when Joy's mother had an accident, Joy and Andrew were separated for the first time and their lives completely changed. Thankfully, Civic were able to provide accommodation to Joy and Andrew, close by to Joy's mother's new care home, and the family has been reunited.
But more than this, Civic has also afforded them independence to find themselves as individuals. Joy has completed some relationship programs, and their co-dependence on each other has lessened. Andrew has his own man's shed, with space to explore his own interests.
Their lives, today, are so much richer.