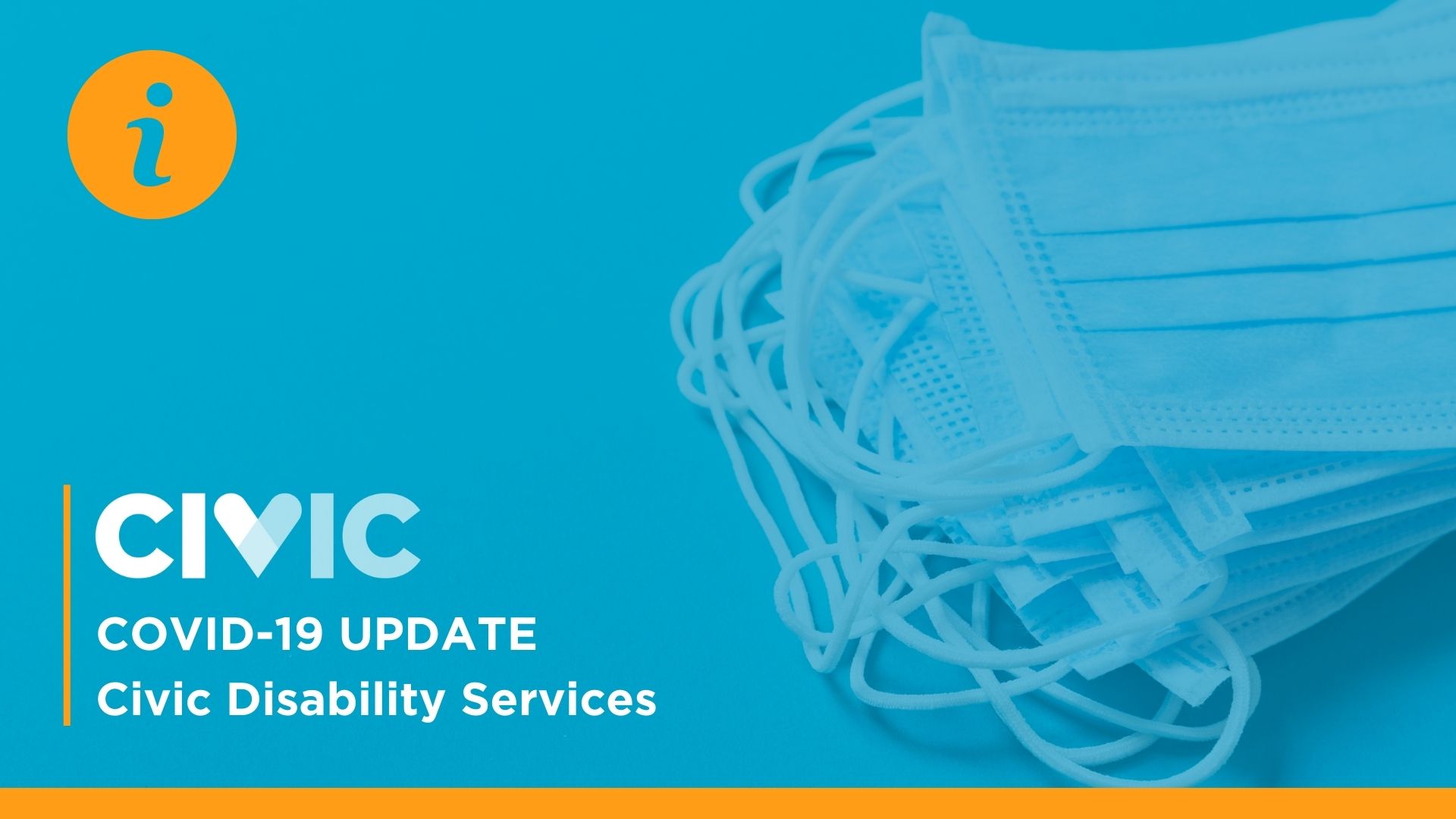 Throughout the COVID-19 pandemic we have kept you informed. We have had to adopt an agile way of working – responding to the changing nature of the pandemic, and I must thank you for supporting us in this. As restrictions begin to ease, and we learn more about the Australian Government's national vaccination program, I would like to give you an update on the status of our services and restrictions currently affecting our organisation.
Services
Most Civic services are now fully operational. We are working to return to full capacity within our community hubs, and are actively looking to re-establish supported holidays in the coming months, should local transmission cases remain low.
If you have an enquiry relating to our services, I encourage you to contact our Customer Experience Team on 1300 MYCIVIC or by emailing enquiries@civic.org.au.
Current Restrictions
In line with NSW Health recommendations to disability service providers, the following restrictions remain in place across Civic sites. Because of the changing nature of restrictions, we recommend you keep an eye on the Civic website civic.org.au/covid19 for up-to-date information.
Surgical masks are to be worn by all staff and visitors at all Civic sites.
Any staff or visitors who have attended any venues or locations of concern at the times and dates indicated are to be restricted from entering
All staff and visitors must sign in using the Service NSW app
All staff and visitors must have their temperature screened
Staff and visitors must stay home when sick
Social distancing remains in place
Heightened cleaning regime remains in place
Civic and the National COVID-19 Vaccination Plan
We are now looking ahead to the rollout of the COVID-19 vaccine. We know that, under the Australian Government's national rollout strategy, NDIS Participants and workers in disability accommodation group settings will be among the first people in Australia to be offered COVID-19 vaccines (Phase 1a). The rest of the sector will be included in Phase 1b.
We are currently liaising with NSW Health to support them as they plan and implement a safe and effective COVID-19 vaccination program across NSW. We expect the vaccine to be available from late February, and will update you as we learn more about the rollout. If you have any questions relating to the rollout of the vaccine, we encourage you to contact us – it is important we are aware of your concerns and feedback.