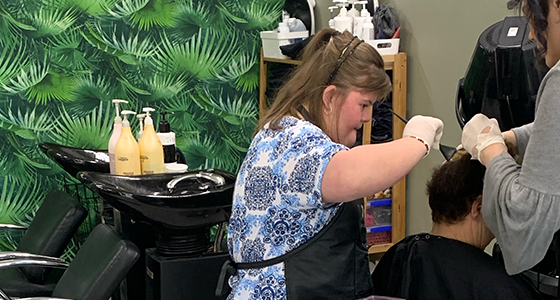 Welcoming customers, assisting with colours and tints, organising displays and keeping the salon neat and tidy, Kiera is one step closer to realising her dream of becoming a hairdresser through her recent work experience at busy Engadine salon, Klips & Kurls.

As a first-year student of Civic's School Leaver Employment Support (SLES) Program, Kiera has been working as a salon assistant for a few hours a week, learning the ropes through real-world, on-the-job training.

Kiera's ultimate goal is to follow in her older sister's footsteps and eventually work in a salon full-time.

"I've done some work at Bunnings, Coles and Bupa," says Kiera. "That was good, but this is where I really want to be. I like to meet new people and talking to the customers is really enjoyable."

Kiera certainly has a lot to keep her busy. "I have been sweeping, keeping shelves tidy, shampooing and colouring," she says. "The best part is greeting people. I say; 'please come in and have a seat!'"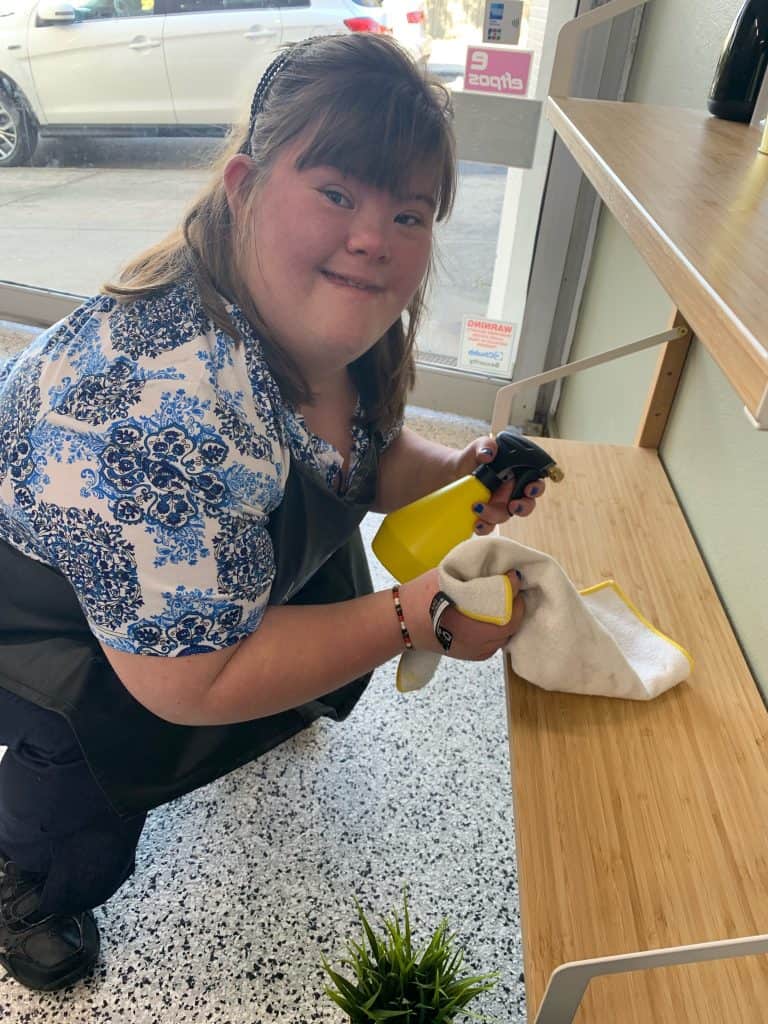 In addition to supporting school leavers to gain work experience, Civic's SLES program can assist with goal setting and career planning, searching and preparing for a job, together with workplace support and gaining tertiary qualifications, making for a seamless transition from the structure of school to the workplace.

"It's been fantastic to see Kiera shine while working at the salon," says support worker, Kerry. "She is so focused and wants to learn everything there is to know about the job of a hairdresser.

Since joining the SLES program last year, Kiera's listening, writing and social skills have markedly improved. It's clear she enjoys her time here, building relationships with other students and her teachers. It's given her a huge boost in confidence to make a success of whatever job she puts her mind to."

We can't wait to see what's next for Kiera.