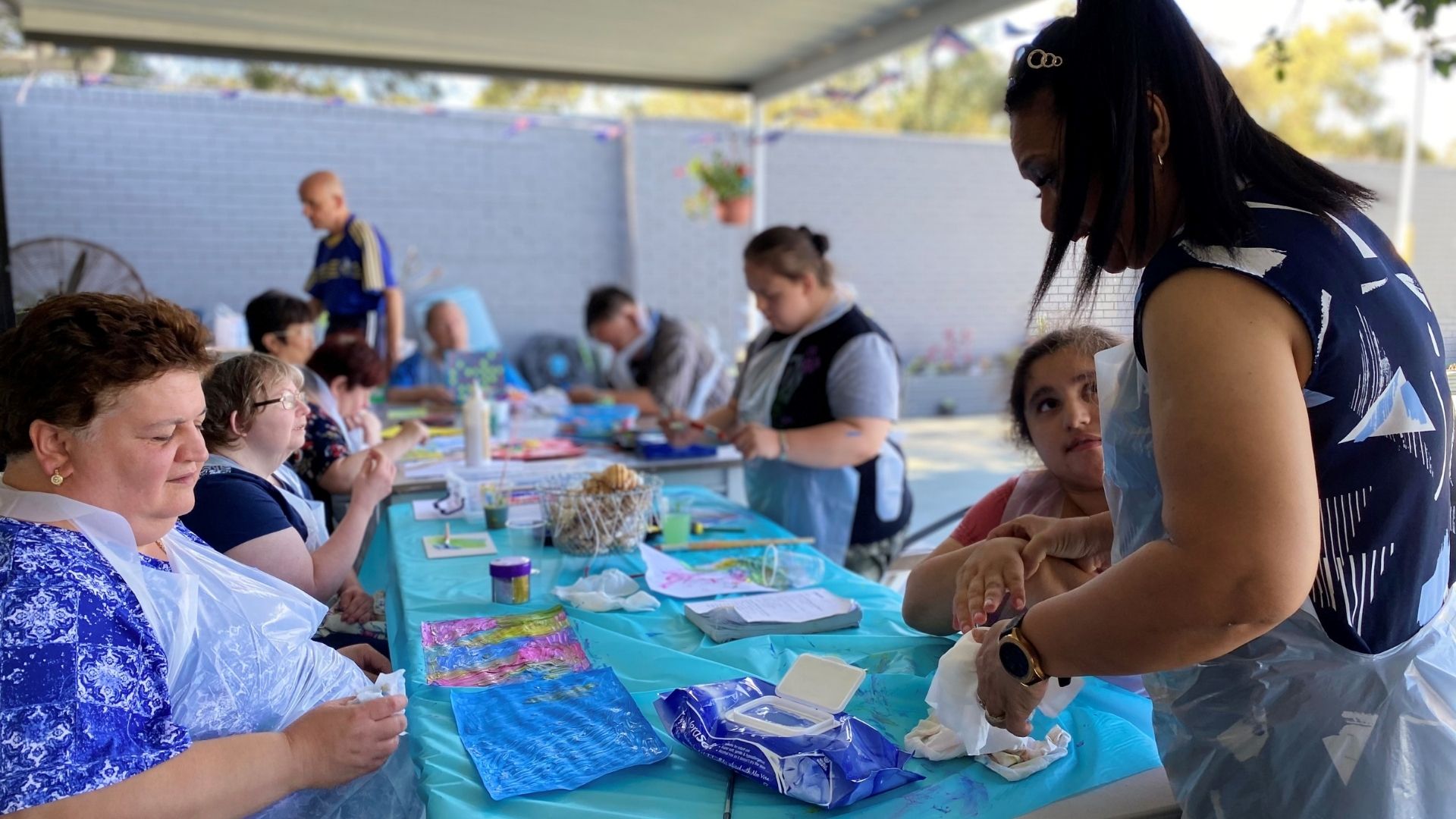 Last year, the NDIS announced some important changes to the way in which Group Activities would be funded. Today we take a closer look at some of the changes, and what they mean for providers and NDIS participants.
As we now know, last year's NDIS Price Update was more than just a price change – it introduced sweeping changes to the way in which some supports were, and will be funded, invoiced and claimed. One of the most significant changes introduced was to group and centre based activities – changes that providers like Civic were given up to 12 months to adjust to. But what were the changes, and how do they affect participants and their support providers? 
The main changes to Group and Centre Based Activities were the removal of ratio-based pricing, and the separation of costs such as 'Centre Capital Costs', and 'Non Face to Face' supports. Confused? Here's our translation.
Centre Capital Costs: Previously, the costs that an organisation incurs in maintaining and delivering the building where group activities are held, were included in the total price of group and centre based actvities.
Non-Face-to-Face Time: In the same way, the total price included time for a provider to get tasks done for a participant that did not involve being face to face. To get technical, the NDIA's old costing model included a 12% additional loading for every ratioed hour of Core supports delivered to account for some Non-Face-to-Face support. In practice, if a service provider spent more than this allotted time delivering non face to face time, this was unfunded. 
These two costs have now been separated. At the same time, multiple line items indicating the ratio of support someone receives have been removed. In fact, the number of line items in Assistance with Social and Community Participation dropped from over 200 to just over 80 with the removal of ratio-based line items.
What these changes mean for providers
The removal of ratios means more manual calculation when it comes to quoting and claiming. Rather than selecting from multiple line items, there will be just one to choose from, which is then used to claim the relevant fraction of one price limit. This also has an impact on the actual price of supports, depending on the ratio of support being delivered.
Providers like Civic now also need to invoice and claim using three line items for centre and group based activities, rather than a single line item (that's without considering transport and travel). If a group activity is being held in a building that the provider maintains, Centre Capital Costs (CCC) is included and itemised in the claim – if it's held elsewhere, the CCC is not included. This means providers need to be completely transparent when delivering services and documenting where a support is delivered, to evidence the claiming. 
Providers also need to plan for, negotiate and record any non-face-to-face (NF2F) time spent with the participant, which would then be itemised in the invoice and claimed as a separate claim type. And the NDIS is clear – NF2F time can only be claimed when it is individualised and connected to goals.
What these changes mean for participants
Ultimately, participants will have more transparency over the supports they are receiving, which is a good thing. It also means participants can expect to receive a more individualised service, and be better supported to achieve personal outcomes in a group environment, while providers can better recoup the costs to deliver these outcomes. 
As we already mentioned, providers have been given 12 months to adopt these changes. This is because systems and processes need to be updated and clients consulted. New quotes will need to be drawn up, and service agreements updated. This also means there will be some administrative requirements on the horizon for clients and families, with new service agreements to sign, and discussions around individualised NF2F time.
At Civic, we have been working hard since July last year to understand every detail of the changes, to ensure we are well prepared prior to adopting them before the July 1 deadline. And as we transition to the new structure, we will be holding workshops and webinars for clients, families and staff, to ensure we have a shared understanding and can answer any questions ahead of time.
We'll also be writing more blogs to further explain concepts such as Non Face to Face time, and Programs of Support. Look out for these on our website, and in our newsletter.
If you have questions relating to any of these changes, we can help by answering them. Contact us today on 1300 MYCIVIC or by emailing enquiries@civic.org.au.