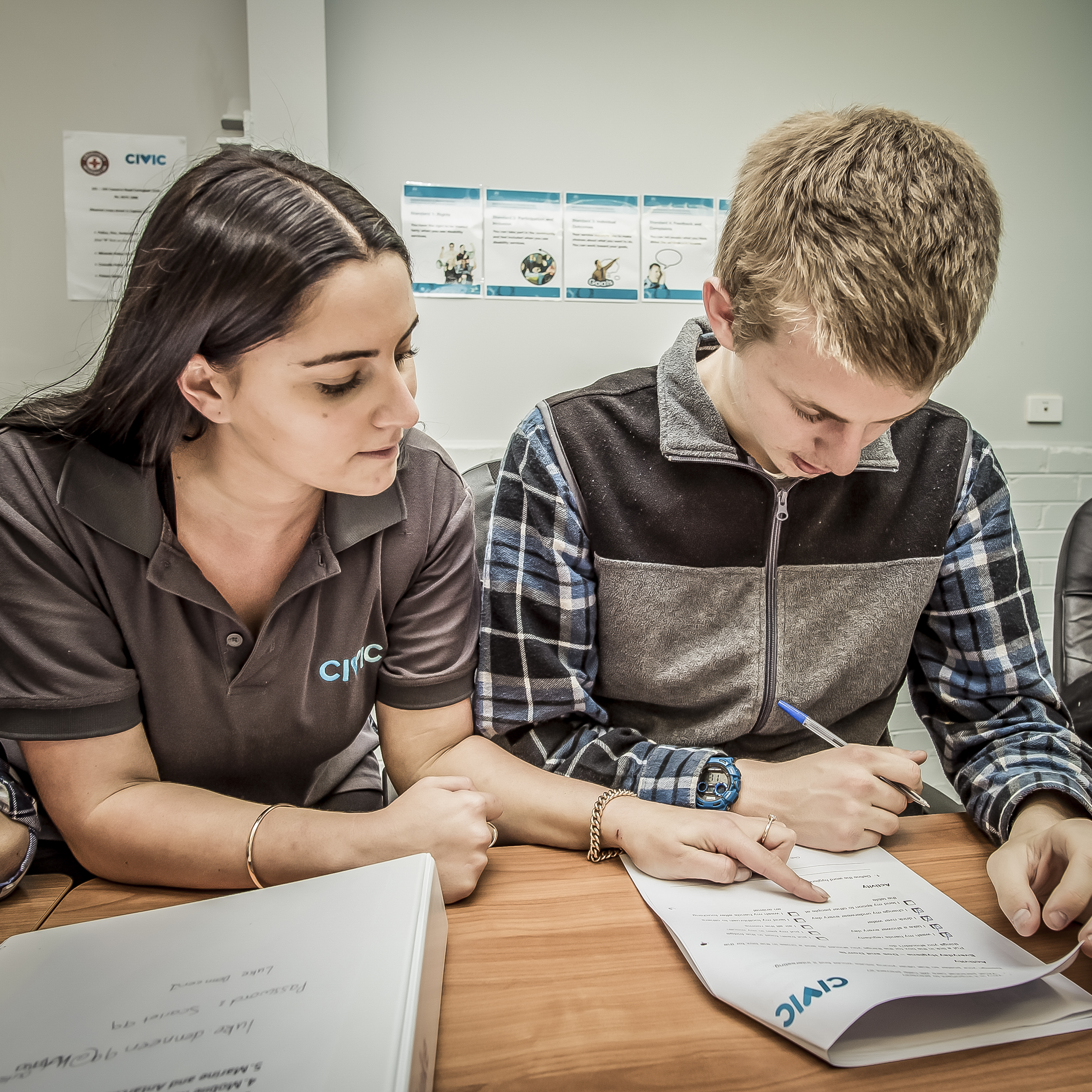 Civic provides disability support services to those who need it
It's hard to live as a disabled person, and it's hard to be the primary carer for a disabled loved one. That's why our disability support services try to help out as much as possible, not just with care but also with teaching the skills that disabled people need in order to live a more independent life.
We offer a wide range of disability support options, ranging from home care and general wellbeing to help in finding employment. We teach people the skills they need to take care of themselves more, such as cooking, cleaning and how to get around. We also offer solutions for assisted living.
Wellbeing

Get the help you need to live life to the full.

Your wellbeing is important to you, your family and to us. At Civic we support your health by providing domestic care and transport help as well as the assistance of specialist therapists who can provide therapeutic and physical therapy support. We take an active approach to the services we provide in order to help you to achieve your goals.

Socialising

Socialising is important for everyone.

As a part of our disability support we operate four community hubs around Sydney, which we use as bases for activities, classes and outings. Activities include social outings, fitness classes, activities such as scrapbooking and learning skills such as computer skills and cooking.

We also operate holidays for clients, so that you can have the opportunity to have exciting activities, socialise and see more of the world. Our holidays include bus trips to destinations around NSW, flying to the Gold Coast for a few days and even some cruises!

Working

Employment is a big part of living a more independent life.

We run a warehouse ourselves which gives people a chance to ease their way into work. Our warehouse offers a number of diverse tasks, from administrative activities like mailing and filing documents to more physical activities such as moving stock, packaging and even lawn mowing. We also have contacts in several businesses that employ people with disabilities.

Learning

Gaining new skills is vital in increasing independence.

In addition to the classes run at our community hub, we help our clients to learn the life skills they need to become more independent. From cooking and cleaning to using public transport and job training, we offer you the chance to grow and fulfil your potential.

NDIS disability support

We are fully accredited NDIS service providers.

As NDIS registered providers we will help you to claim all of the funding that you are entitled to, and to prepare your NDIS plans for approval. You should be getting all of the help that you need in order to have a more independent life, and we want you to get it.

Civic is a large disability support provider, and we can help people with almost any disability to have a more independent life. Whether you need work, domestic or social disability support, Civic wants to hear from you.