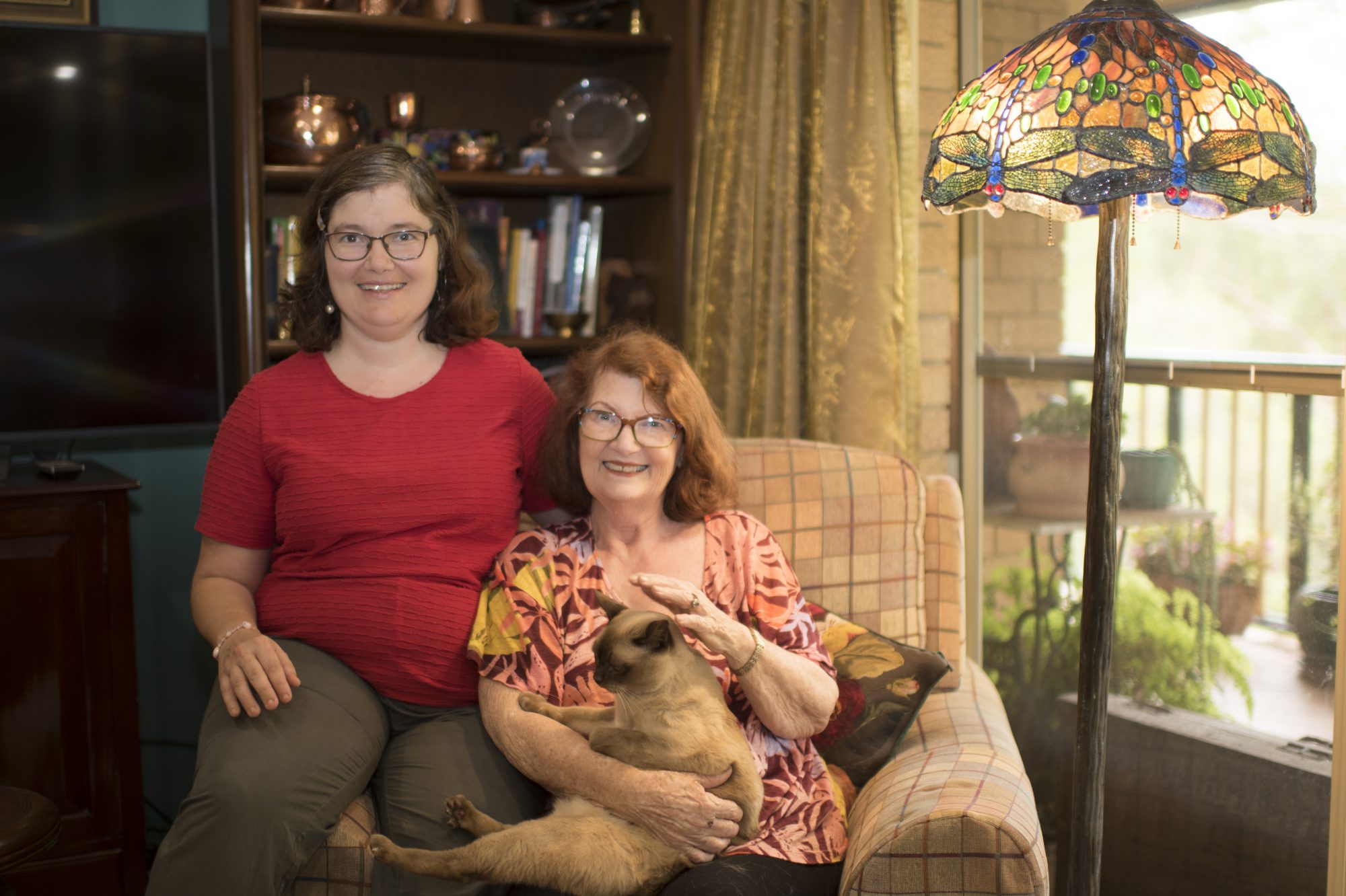 Two years ago, mum Robin became acutely aware of her own aging and frailty, having suffered some major health issues. She and her husband, Bob, began to worry about who would care for their daughter, Felicity, when they were no longer able to.
With recent studies highlighting the growing number of aging parents looking after adult children with disabilities, the couple were determined to give Felicity all the support she needed to increase her independence and reduce her reliance on them.
Sadly, Robin passed away in March this year.
Shortly before her passing, she and the family shared with us their experience of working towards a more independent life for Felicity. Showing incredible pragmatism and foresight during the most difficult of times, Robin had some very candid advice for other parents, that Bob would like to now share with others facing similar challenges.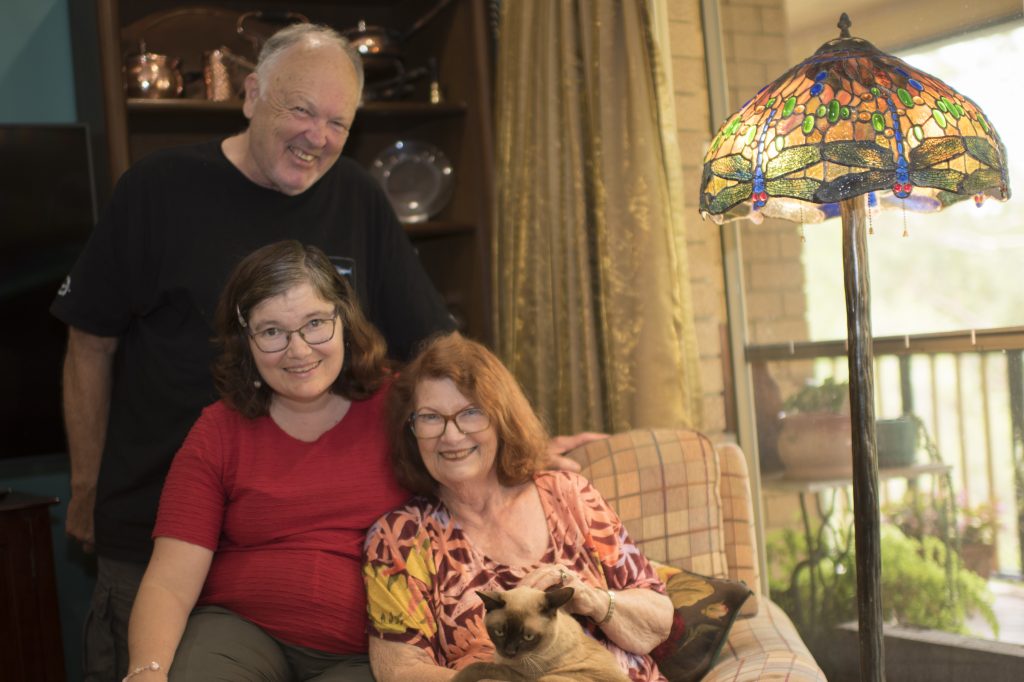 "PLAN FOR THE FUTURE"
"It might sound morbid, but parents with adult children with a disability really need to consider their own mortality and plan for the future, anticipating that eventually they might not be able to offer the level of support they have always provided for their adult child," said Robin earlier this year.
"For us, it was really important to introduce the idea early, before it became a necessity," she continued. "This way, there is plenty of opportunity for Felicity to exercise choice and control in the situation. The journey towards independent living hasn't been an easy transition for Felicity, but we've been able to work together to support each other through the ups and downs. Moving out of the family home is a huge step for anyone, I can't imagine how difficult it would be for her, if she were also dealing with the loss of a parent."
ANTICIPATING BUMPS IN THE ROAD
Felicity was 36 years old when she moved out of the family home and into a new house, which she shares with four other women who have since become close friends.
"It can be tempting to just 'see what happens', but planning is key," said Robin. "As with any major life-change we've had some hiccups along the way, and that is to be expected. We've had the luxury of time to support Felicity through any bumps in the road, because we began this process early."
WORKING IT ALL OUT
Finding the right type of accommodation and support can take some time and it's important you find a provider that's right for you and your child. Felicity's dad, Bob, praised Civic's collaborative approach with the family.
"There's a lot of paperwork and assessments to be done to secure the funding [for SIL]," he said. "Civic has been great in helping us to work it all out. It's a process. What was also good is that the girls all met together and socialised before they moved in to make sure everyone got along. Civic always ask lots of questions to make sure Felicity is feeling safe, happy and supported."
As Felicity settled into her new home, it provided Bob and Robin with the opportunity to relax a little and for Robin to manage her own health.
"We know we are lucky because Supported Independent Accommodation is scarce where we live," says Bob. "It's great that Felicity has found somewhere where she can put down roots and enjoy her independence."
Since moving out of home, Felicity has learned to do her own washing and is working towards being able to prepare meals for herself. "I really enjoy cooking!" she said. She also likes to go to the movies with her housemates and said: "We saw Dr Doolittle and had popcorn. It was fun. We sometimes do movie night at home too!"
As Felicity learned to become more independent, Robin recognised her daughter's reliance on Mum and Dad in supporting her full and active social life. Felicity was used to her parents being there to drop her off whenever and wherever she wanted to go at a moment's notice. "I like to go out to a lot of places,' said Felicity. "Ragers, college, work, Special Olympics, Swimming, everywhere!"
Before publishing this article, Bob looked back on his late wife's interview with us. In revisiting Robin's words, Bob said, "It's incredibly moving. Robin and Felicity were so very close, and although Robin never fully shared with us how unwell she was, she gave Felicity all the support she needed to build her independence and gain confidence to make a home away from her parents. It hasn't been an easy road, and we both miss Robin terribly, but we are forever grateful to her for anticipating a future without her by our sides."
If you are a parent of a child with a disability, planning for the future and looking to support your adult child towards living more independently you can read more from other families here: https://www.civic.org.au/lauren-supported-independent-living/
TALK TO US
To find out more about Civic's accommodation options, and to find a home that meets your needs, contact the Customer Experience Team on 1300MYCIVIC (1300 692 484) or email enquiries@civic.org.au