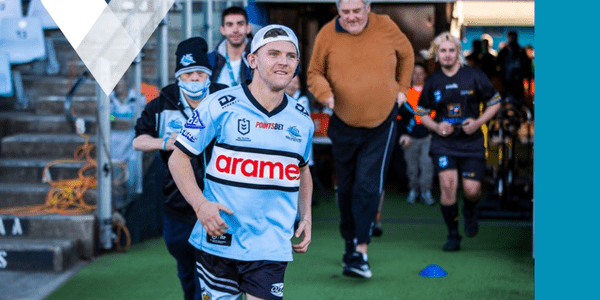 Message from the CEO and Chair
As this report is published, it is hard to believe that, just one year ago, we were a community only just emerging from extended lock down. A collective group of people who had come together through the hardest of times, to deliver essential services in the face of a global pandemic.
Vaccinated yet tired, lockdown was behind us and we hadn't yet had the opportunity to acknowledge the lasting impact of the past 12 months. A year on, and we can now look back on the opportunities that emerged as a result of this unique time – opportunities to reimagine services in a different and more meaningful way, to reconnect with our workforce and each other and to listen with authenticity to the many different voices that comprise the Civic of today.
Indeed, the words we use to describe the Civic of today are the same words we might have used 12 to 18 months ago: inclusive; innovative; diverse; an organisation that listens. The meaning of these words, however, is different. Thanks to the pandemic and to the people who make up Civic, these
words, today, are more genuine and are reflective of an organisation that not only talks the talk but truly walks alongside the people we are here for.
There is no doubt the past financial year has continued to deliver external challenges. Severe weather events as well as the emergence of the highly contagious Omicron variant in December 2021 and the pandemic's associated labour shortages, have disrupted and displaced both where and how we live and work. Economic pressures, including escalating costs of living and significant cost cutting from
the National Disability Insurance Scheme (NDIS), have placed pressure on for-purpose organisations at a time when those they serve – the most vulnerable in our communities – need them most. We are grateful that, against this economic and environmental backdrop, we have continued to deliver financial results that support us in being able to benefit the communities we serve both now and in the future.
Indeed, over the past 12 months we have extended our services, growing our individual support capabilities and breaking ground on two housing developments that will deliver much needed social and affordable housing as well as specialist disability accommodation within Sutherland Shire. We welcomed more than 200 new members of staff to the Civic family, supported 19 people to move out of their family home and towards independent living for the first time, and were awarded the Best Accommodation Provider accolade for our work supporting previously homeless individuals to access both the National Disability Insurance Scheme and housing tenancies through our partnership with SGCH. These achievements are testament to the resilience and commitment of our workforce and we take this opportunity to thank everyone who has continued to contribute – and achieve – so much.
If the previous year was characterised by resilience, the past year has been one defined by recognition and reconnection. Recognising the contributions and achievements of both our workforce and our clients has been a key priority through the past financial year. Recognising, too, their voice – listening to their priorities in the wake of the pandemic and learning together a new way of working that supports Civic in delivering on its purpose: to realise human potential.
Our new way of working has resulted in a number of changes, some of which are physically evident at Civic's Cawarra Road corporate head office. With a hybrid corporate workforce, we chose to invest in an office refurbishment, breaking down walls to create a modern, open plan workspace. Equipped with desktops, improved social spaces and quiet meeting rooms, today our workspace is a wonderful, welcoming space that offers a place to reconnect. And where once we might have thought ourselves a flexible organisation, today we offer true flexibility and embrace the benefits that hybrid working offers.
Returning to face-to-face meetings, events and workspaces, we have also had an opportunity to reconnect with Senior Leaders, supporting this critical layer of the organisation to re-connect with the organisation's strategy, vision and purpose and in turn, better equipping them to lead with this vision in mind.
Our senior leaders have become an important amplifier for the voice of Civic and it was with their partnership and support that the voice of Civic – the voice of our grassroots support workers and clients – was amplified at our Senior Leader Conference. An absolute highlight of the past year was witnessing four groups from across the organisation present their 'Big Idea', pitching to our Innovation and Quality Board Sub-committee for the funding and support they needed to get their grassroots idea off the ground and up and running as a service. Fast forward just a few months, and we're thrilled to see the fruits of this grassroots innovation emerge as unique service offerings, that are truly reflective of our organisation's voice.
Our journey of reconnection has also taken us on one of diversification. Events of the past two years have allowed us to get to know clients and staff on the most human of terms. While human services rely on relationships, these relationships have strengthened and deepened as, together, we navigated hard times. Culturally, we are now better connected to the rich ethnicities that comprise the Civic community – the events, beliefs, languages and relationships that adorn our lives and make us so rich, diverse and interesting as an organisation. We have benefitted from the lived experience of the Aboriginal community in this journey and I am delighted that Civic is continuing its journey to reconnect with the oldest of cultures in the months and years ahead. Again, where before we would proudly think ourselves and our services inclusive, today I know we are working towards services, programs and opportunities that truly have inclusion at their heart.
Over the past 12 months both the Royal Commission into Violence, Abuse, Neglect and Exploitation of People with Disability and Civic's participation in a Coronial Enquiry have called on us to look deeper. The Disability Royal Commission has required us all to carefully examine our practices, priorities and purpose; the ways in which we include and govern and listen; and the ways in which we deliver and develop our services. I am proud of the way in which Civic has navigated this landscape, supported by our Board of Directors, and we will continue to follow and support the work of the Commission. Our hope is that this careful examination will drive systemic improvements that will ultimately safeguard those most vulnerable in our community.
Our focus on quality and safeguarding has continued through 2021-22 and our comprehensive Enterprise Risk Management System (ERMS) is now active across all levels of the organisation. This year our Board also continued their focus on risk governance, taking part in a Board Education Day designed to further build capacity in governing and leading for Human Rights, quality and safeguards. Quality was also at the fore as Civic this year undertook Audits to ensure ongoing compliance with both the NDIS Practice Standards and ACIS 4.0, ensuring Civic remains one of the only disability service providers also approved to deliver iCare attendant care services.
Our ERMS also underpins the practice by which Civic is delivering on its strategy. Initially imagined as a threeyear strategy, we are now two years into its life cycle and, while COVID-19 called on us to focus solely on the safe continuation of services, we have made great steps forward in realising the Civic we imagined when the strategy was first conceived. As you will see in this report, our focus on the social impact we create and the wider impact we strive for is now fine-tuned and closely aligned to both our mission and the wider outcomes that the Australian Disability Strategy, Closing the Gap targets and United Nations Sustainable Development Goals work towards. This focus is driving our partnerships and decision making, keeping us aligned to our vision, mission and values and opening up opportunities that will support in delivering key outcomes. We have also made huge leaps in equipping our workforce with the tools they need to do their job, with the majority of our systems now fully transitioned to a
cloud-based, Microsoft platform that can be accessed anywhere. Critical information is now at the fingertips of our workforce and we look forward to the continuing roll out of our digital roadmap, which will see our HR and rostering platforms replaced in late 2022.
There is no doubt we would have been unable to achieve all that we have in the past year without the support of our partners. Civic's clients and workforce benefit directly from the opportunities created by these partnerships, and we are excited to have developed new and important relationships over the past 12 months. Of key note is our ongoing partnership with Psykinetic, with whom we are working towards a truly revolutionary technology offering that we hope will improve the lives of countless individuals with severe and complex disabilities; and that with BGIS, whose support of Civic's Crew model of employment is opening up exciting employment opportunities for those who may otherwise fail to sustain mainstream employment. Civic also continues to partner with a number of housing providers, many of whom work tirelessly to explore innovative and different ways to support people with disability to live independently and we are proud of our ongoing work with Summer Housing, Enliven and SGCH.
What sits at the heart of the past year's achievements, and this report, is people. Some we met for the first time, others we sadly lost. Each have a story, and it's those stories that we are proud to be here to witness and support. We continue to be honoured to be trusted by so many to deliver what we so often refer to as 'supports', but which are actually the small moments in every day that add up to the stories of a person's life.
Annie Doyle, CEO and Dunstan de Souza, Chair of the Board of Directors.
Explore the Civic Disability Services 2021-2022 Annual Report here.