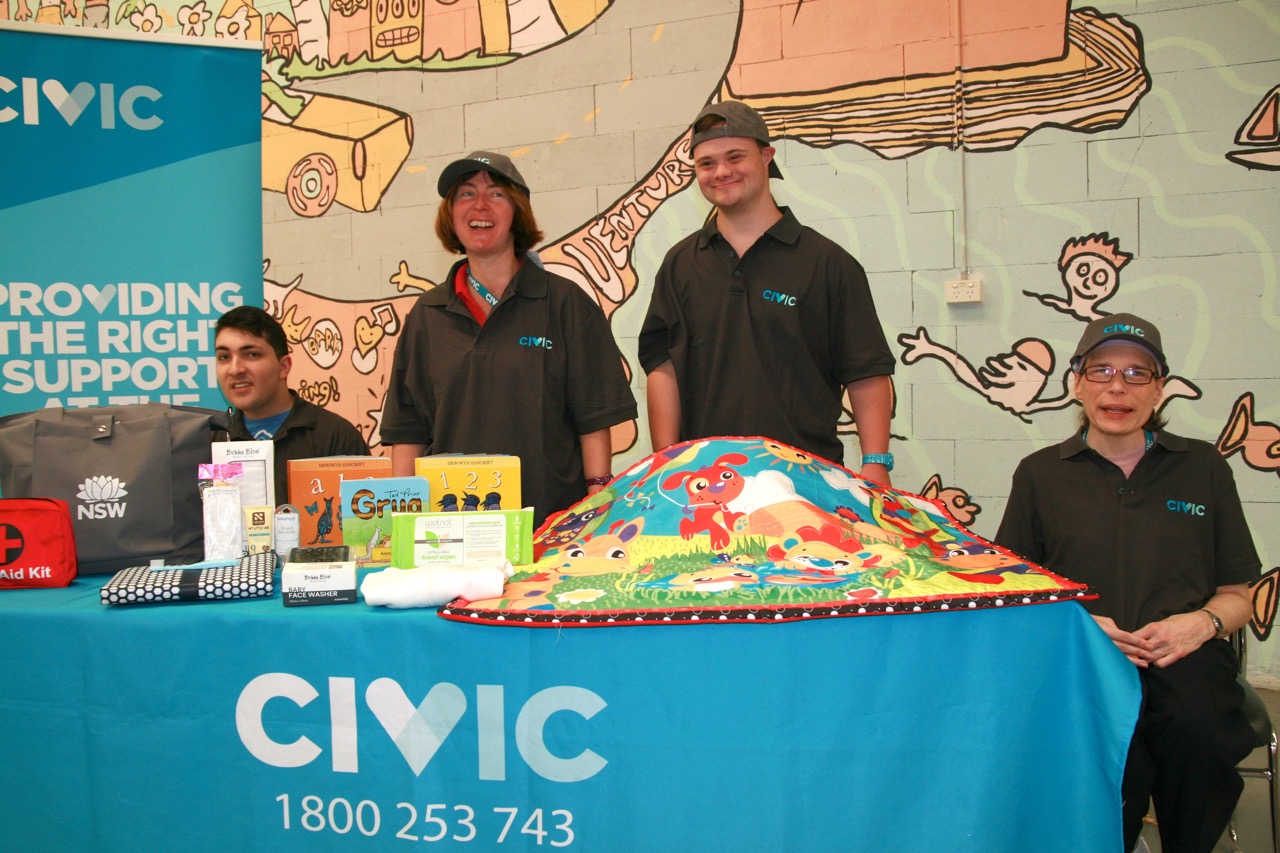 Baby Bundle Brings Employment Opportunities to Civic
Civic Industries have won a major new contract to deliver a Baby Bundle to every new baby in NSW.
From January 2019, the NSW Government will be giving a Baby Bundle to the parents of every baby born in NSW to support the health, development and well-being of their babies. The contents include essential everyday items such as an organic baby safe sleeping bag, baby toothbrush and educational materials.
Civic will be delivering more than 100,000 baby bundles to hospitals and new parents throughout NSW. Supported employees, like Barbara, are looking forward to working on the bundle, her favourite item being the mirrored playmat. The contract means Civic will be able to employ up to 15 more supported employees who will join the 120 – strong team.
Supported employees will be working on all aspects of this job including personally delivering some of the bundles to hospitals.
To enquire about supported employment opportunities at Civic call 1300 692 484 or email enquiries@civic.org.au