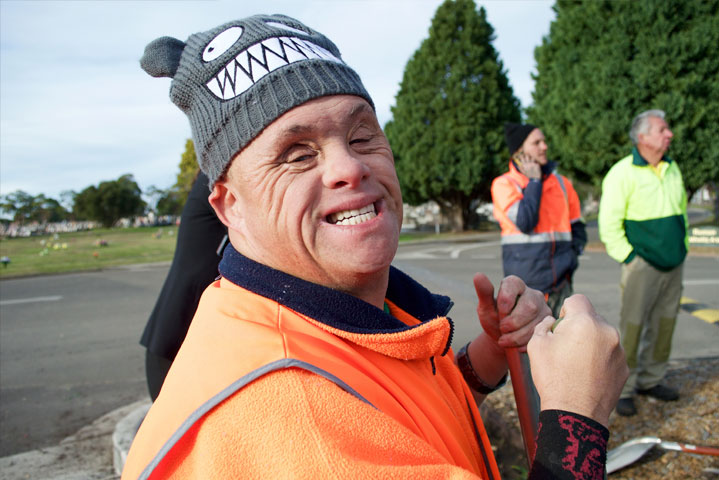 Chris' Story
Chris has been using Civic services for more than twenty years. Meeting new people and leading an active lifestyle are the most important things to him and he likes to shape his lifestyle around these goals.
Chris accesses multiple services that suit his lifestyle including Club social groups, Civic Industries and Shared Accommodation. These services give him the opportunity to him to socialise with people that share common interests.
You will find Chris keeping fit at the Civic gym, packaging and assembling goods in Civic Industries or with his housemates at a local café, swimming or playing netball.
One of Chris' favourite memories happened after a carer noticed how much he loved swimming and encouraged him to attend regular classes and helped him to compete in local events. Chris eventually competed in the trials for the Special Olympics where he not only qualified but went on to win two Gold Medals at the Shanghai Special Olympics. "I am my happiest at Civic." – Chris