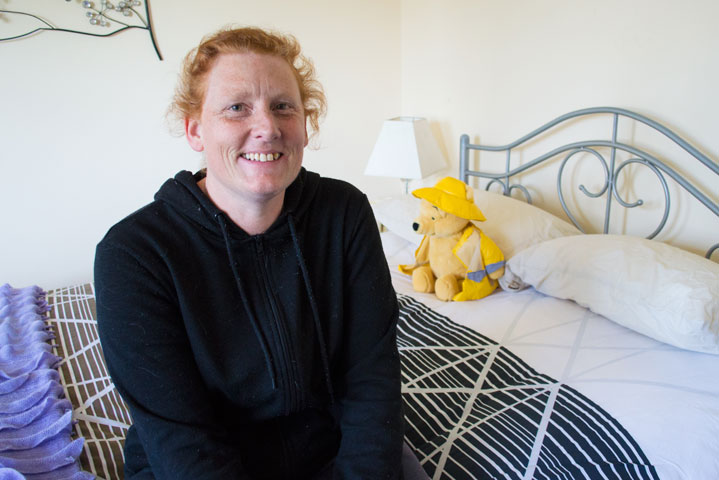 Sam's Story
Samantha lives in a Civic shared home and works at Civic Industries. Samantha's mum Jacqueline shares her journey so far with Civic.
"Eighteen years ago I was struggling to look after Samantha and her sister. As a single working parent with little support I felt quite desperate, I could see no light at the end of the tunnel and I felt very isolated.
I started a conversation with Civic and was invited to a meeting at one of the houses. As soon as we arrived I had a feeling of relief, I felt like I was no longer alone in trying to provide the best for Samantha. Over the following weeks I observed the genuine care Civic staff showed to the people they support. I noticed how clean and well maintained the house was and appreciated their focus on health and safety. When Samantha was offered a place it felt like one of the greatest gifts.
Over the past eighteen years, Civic has become an extension to my family. For Samantha Civic has become the most important part of her family. There is consistency in staffing which allows Samantha to develop love and trust for the people that look after her. Samantha has also been able to build a community of friends with the people she works and lives with.
In her time at Civic Samantha has experienced things I never dared to hope would be possible. She has travelled overseas on holidays, she has competed in swimming trials for the Special Olympics and she has gained important skills to support herself.
I know that Samantha is safe and happy and I feel included with what is going on. The staff at Civic always contact me when major decisions need to be made, whether it is financial, medical or social. I know that if anything happens to me she will be looked after.
The care that Civic provides is not just focused in one area, it is complete. Safety, health, friendship, belonging and experience.
They have given the gift of care not only to Samantha but to me and my family so we are also able to live our lives."