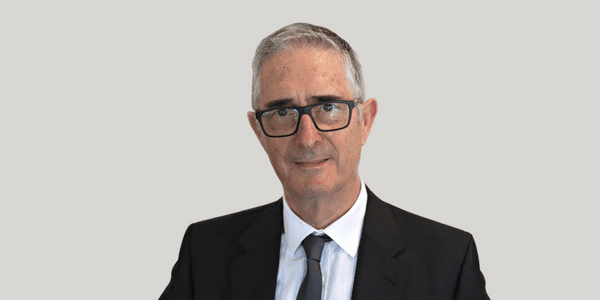 Civic is saddened by the loss of longstanding Board Member and former Treasurer, Chris Gabriel. Chris' contribution to Civic and the wider community was exemplary, and his absence will be keenly felt by all who knew and worked with him.
Chris first joined Civic's Board of Directors in 2005. Serving as Board Member and Treasurer until 2014, Chris chose to return to Civic's Board in 2019. A respected and active board member, Chris also served on Civic's Corporate Governance and Risk Committee and most recently took part in Civic's Board Education Day and Senior Leader Conference.
Chris was a much respected pillar of the local Sutherland Shire Community, known not only for his esteemed experience as a Chartered Accountant and registered company auditor, but for the values he embodied. As well as supporting Civic, Chris served as Director of the Payce Foundation, a large, private charitable foundation.
"As founder and managing partner of Gabriel & Partners, Chris supported many local organisations professionally, while still finding time to do what he was most passionate about – giving back to the community," says Civic CEO, Annie Doyle. "I am honoured to have worked alongside Chris, and to have called him a friend. He will be sadly missed."
Chris is survived by his beloved wife, children, grandchildren, and Civic extends its condolences to all those impacted by this sudden and unexpected loss.
"On behalf of everyone at Civic, I would like to acknowledge the incredible legacy Chris leaves behind," says Dunstan de Souza, Company Chairman. "Like many organisations, the work we do at Civic is dependent on the people who support and work with us. Chris was one of those people who brought his very best to Civic. We – and the Sutherland Shire community – are better off for Chris' contribution and we will continue to remember and celebrate all he achieved."