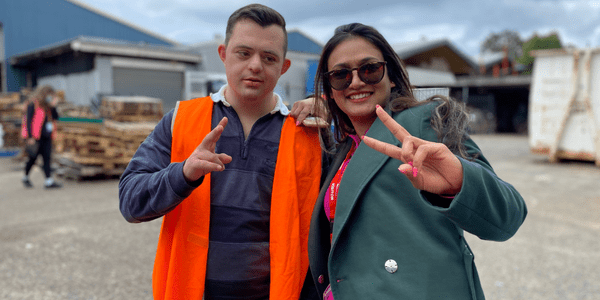 10 October is World Mental Health Day – an initiative of the World Federation for Mental Health to raise public awareness of mental health issues worldwide.
To mark the importance of this day, Civic hosted a series of events with over 150 members of the Civic community taking part in the activities.
The morning kicked off with a "walk and talk" with the team hitting the streets around the neighbourhood while chatting and getting to know each other.
Civic client Stephen and his support worker, Sumesh, then got everyone's endorphins pumping with an inclusive exercise session. After everyone was feeling pumped, Civic Kitchen & Catering served up a well-deserved BBQ lunch for all.
All activities were a great opportunity to connect with colleagues and raise awareness of how we can check in with each other, support each other and show each other, we belong.
Thank you to everyone who took part in the events and helped make the day possible.