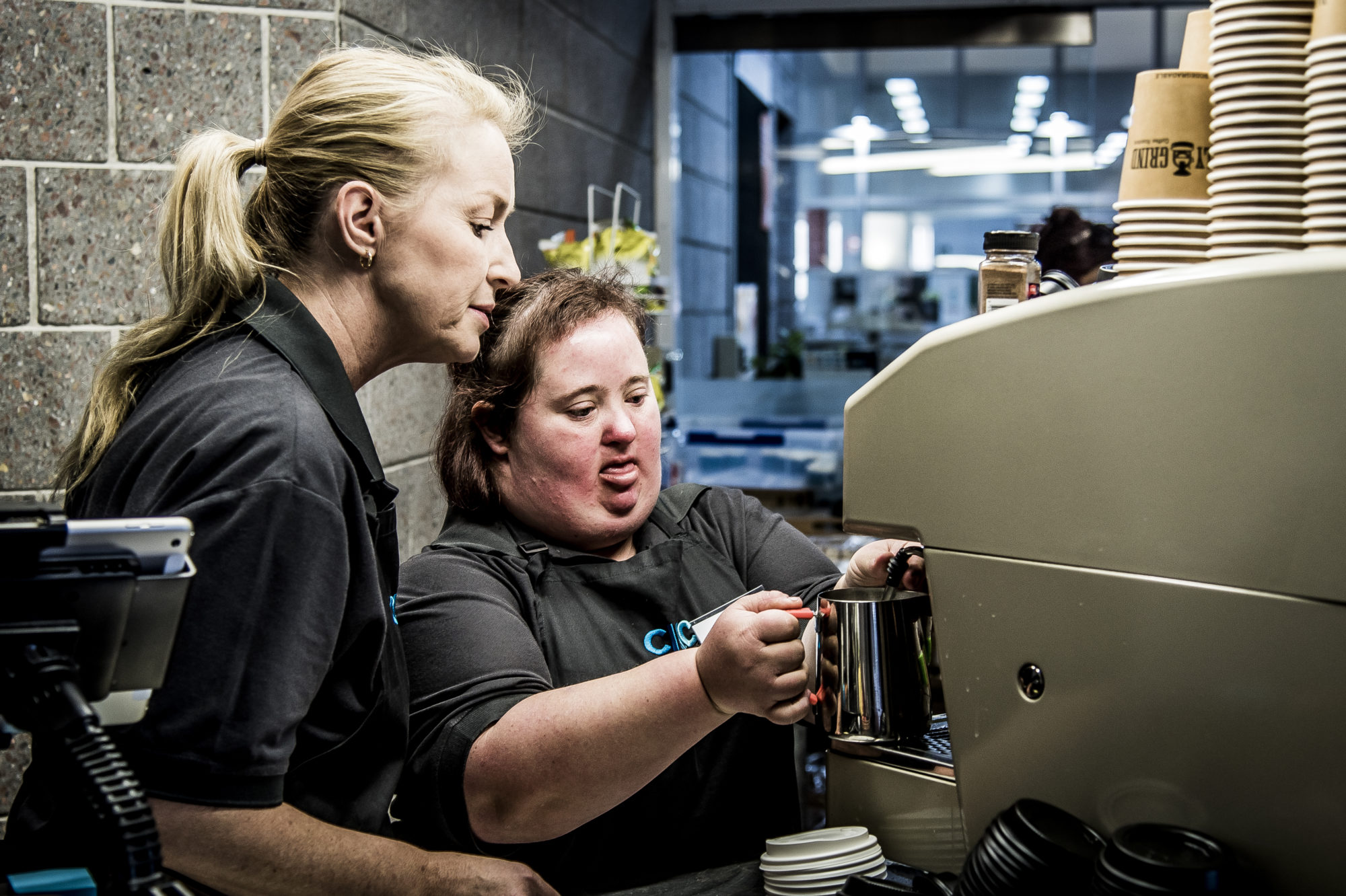 The latest Civic Café launched this week in Penrith, further building on Civic's inspiring Kitchen and Catering social enterprise which provides vital employment and skills training in the food-service industry for people with disability.
Penrith Mayor, CR Ross Fowler OAM, and Civic CEO Annie Doyle stopped by to enjoy a cuppa at the official opening of the café, operating in partnership with Penrith City Council.
Joining Civic's existing outlets in Caringbah, Engadine, Nowra and Merrylands, the new café will be serving the community with great food and quality coffee, as well as offering employment opportunities that some people with disability are keen to embrace.
Civic CEO, Annie Doyle said: "People are at the heart of everything we do, and the Penrith coffee cart is the latest example of this. We support people to achieve their goals and participate wholeheartedly in the community.
"With the unemployment rate for people with disability twice as high as the national average, supported employment opportunities like this coffee cart are a wonderful example of our legacy. We are grateful for the support of Penrith City Council in bringing this latest venture to life. Initiatives like this not only show off the efforts and commitment of Civic staff but are also an example of the need and wish for people with disability to live meaningful, involved lives."
If you're passing Civic Café, located next to Penrith City Library, don't forget to stop by to have a chat and a coffee!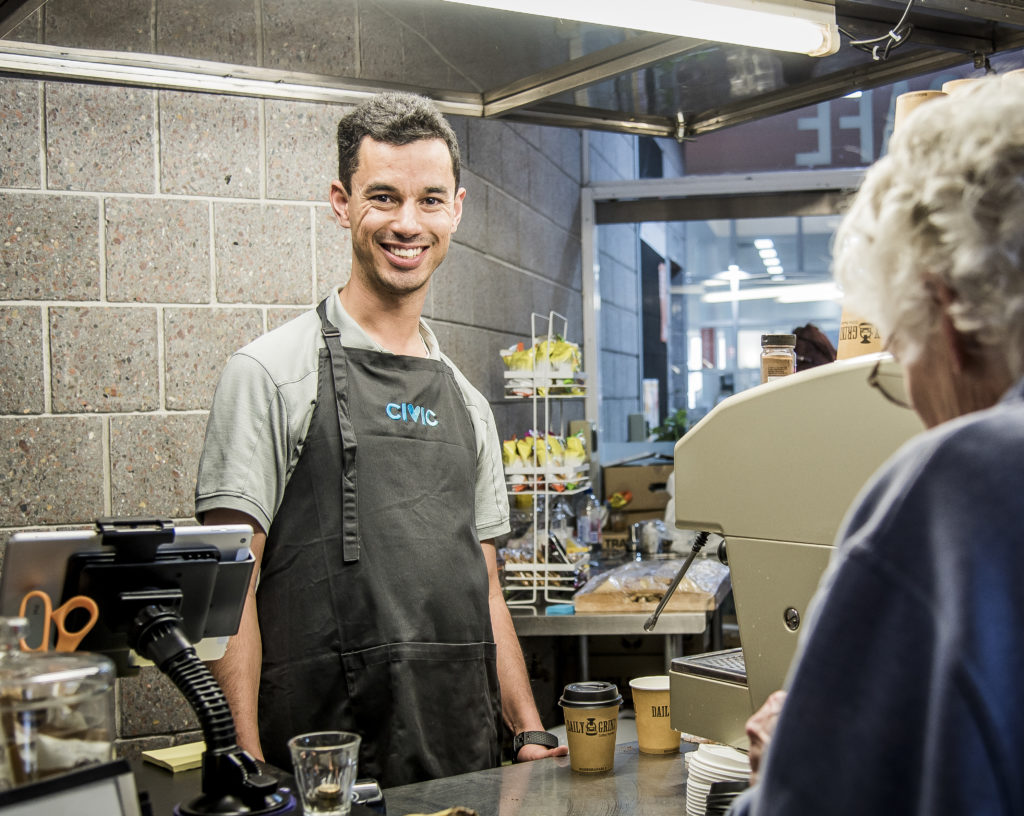 Visit our Kitchen & Catering page for more information.