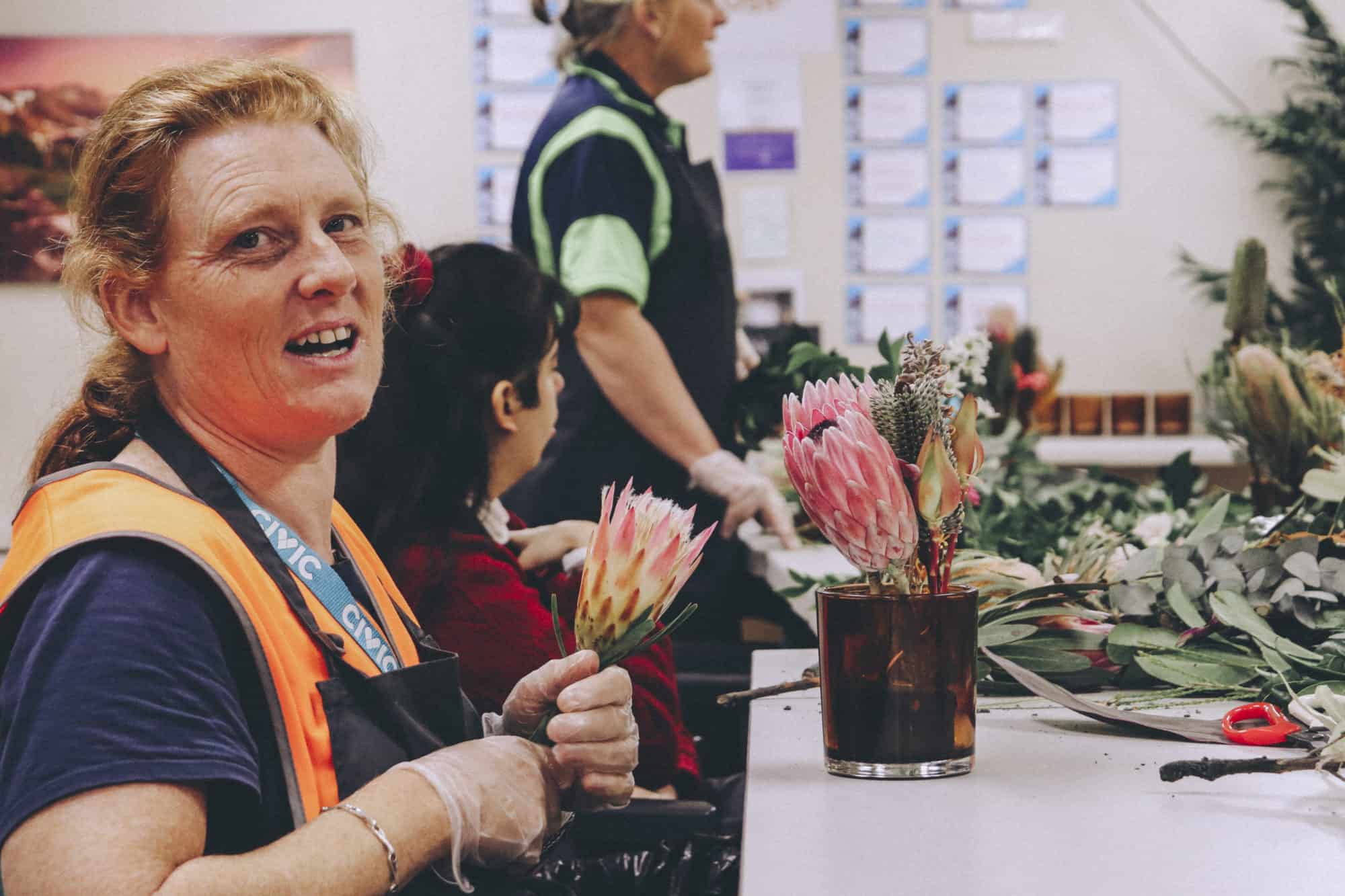 For the past year, Civic have been busy collecting unwanted flowers – taking donations from events companies, florists – even cemeteries. Mondays are the busiest days for collection and, by Tuesday, the discarded flowers can be found in a quiet room, adjacent to one of Civic Industries' bustling warehouses.
It's here that the unwanted is turned into the beautiful – with members of Civic Crew, support workers and volunteers using their new-found skills in floral arrangements to up-cycle the flowers into colourful posies. Later, the posies will find their way to aged care facilities around the local area, bringing colour and joy to the residents.
The Ring O' Roses social enterprise was funded in 2018 to address social isolation experienced by people in the community. Not only does it impart skills to people with disability and provide floral donations to the elderly – its beauty is also in bringing people together to share a few hours each week in each others' company, creating beautiful arrangements.
View a gallery of our Ring O' Roses initiative below.