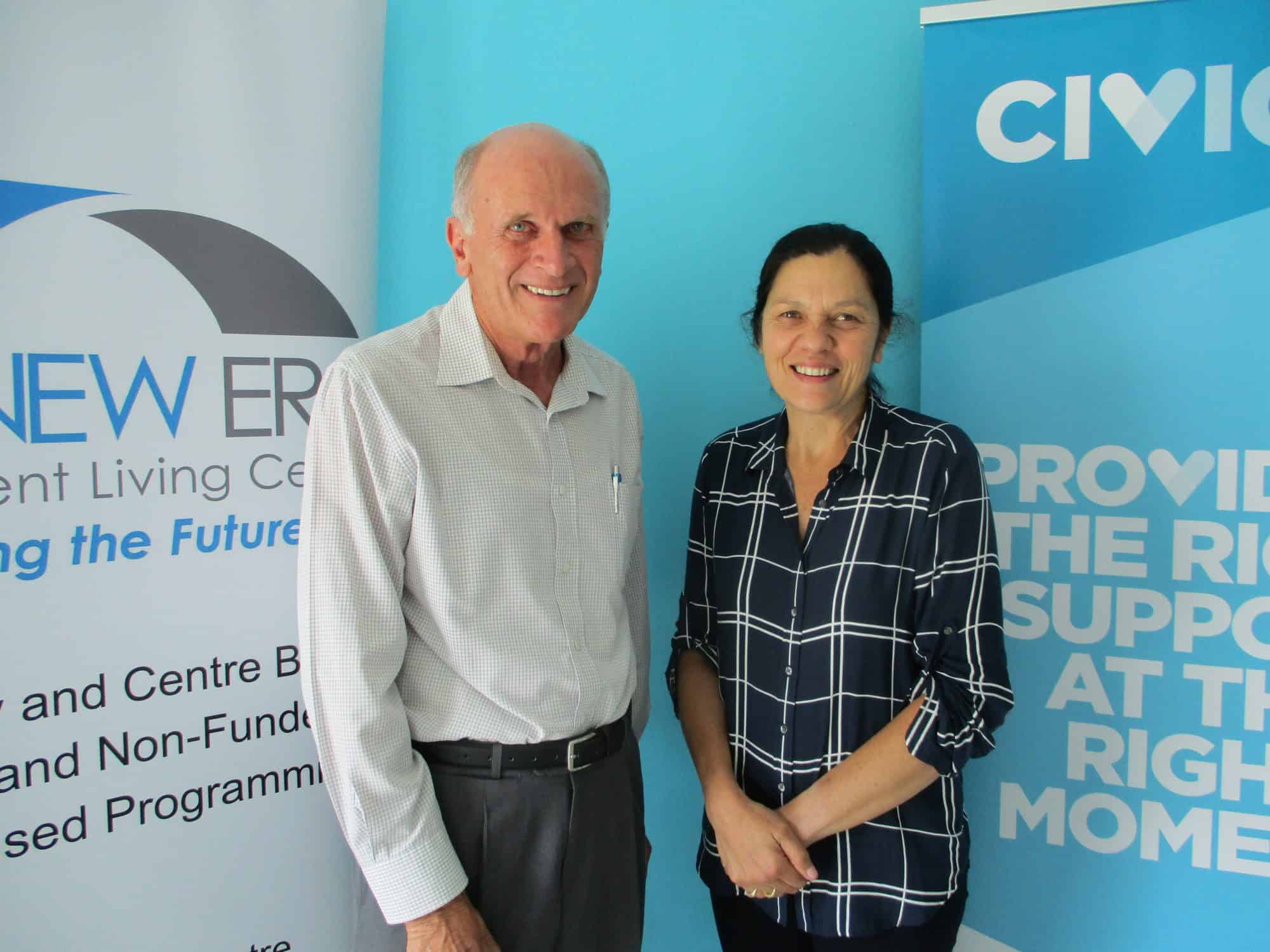 Civic and New Era join forces
Disability Service Providers Civic Disability Services and New Era Independent Living Centre Inc. are delighted to announce the integration of their services. The New Era members voted unanimously on Tuesday 8 March 2017 in support of the integration, a process that will be complete by the end of April.
The move secures vital services for people with disability as the NDIS comes into force on 1 July this year.
The South East Sydney region is expected to see upwards of 79% growth in demand for services with the introduction of the scheme, and along with the additional technology and process requirements of the NDIS, this puts additional pressures on many smaller organisations.
Civic has already experienced the transition of the NDIS with their locations in the Hunter, Nepean Blue Mountains and South West Sydney regions.
There are strong synergies between the New Era program and Civic's service offerings with similar Mission and Values. New Era primarily operates a Community Hub for adults with moderate intellectual disabilities based in Sutherland. New Era clients and employees will now operate under the Civic banner and have access to Civic's expanded service offering.
Civic CEO Annie Doyle said: "I am excited to welcome the clients, staff and families of New Era into the Civic family. The New Era hub offers an amazing range of activities which Civic are delighted to leverage, while extending greater choice, security and support to enter the NDIS."
Greg Gibbens, President of the Committee of Management of New Era said: "The integration of New Era and Civic is a win-win outcome for both organisations. More opportunities will be available for both service users and staff while Civic will bring the kind of professional management structure that is so necessary for navigating the NDIS environment."
Civic will continue to provide high quality accommodation, health, personal care, social, learning and employment services as well as advice, support and community engagement opportunities for people with disability and mental health conditions across the Greater Sydney area.
About New Era
New Era Independent Living Centre Inc. was founded 30 years ago by parents who joined together to provide arts/crafts activities for their adult children with disability. In 1983 the local community raised significant funds towards building a centre in Sutherland, and in 1985, New Era's base in the multi-purpose centre was officially opened.