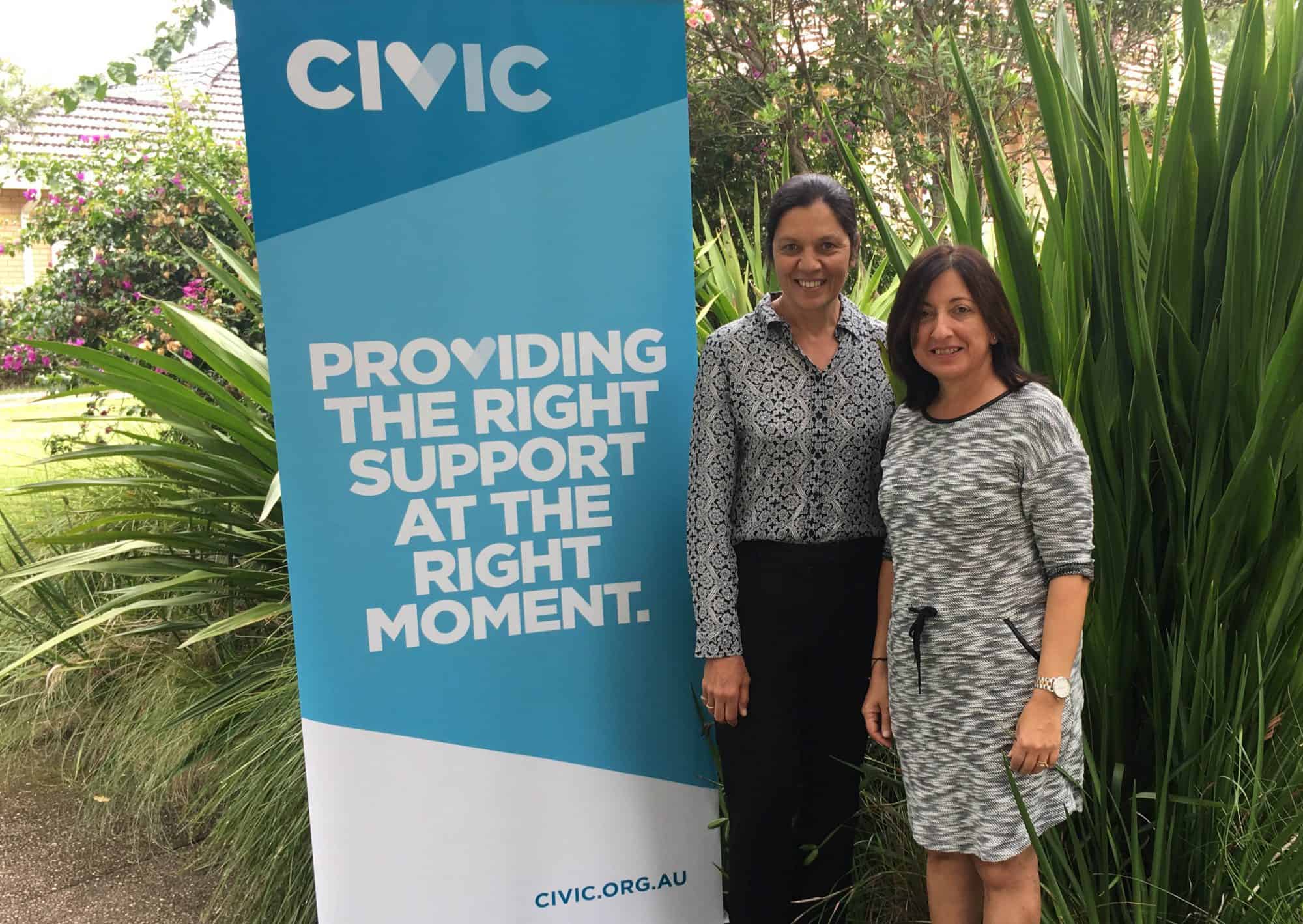 Civic and Rec Ability team up for the future
Civic Disability Services and Rec Ability have announced the integration of their services from January 2017.
The move secures vital ongoing services for people with disability in South Eastern Sydney as the NDIS comes into force on 1 July this year.
With almost 10,000 people forecast to transition to the scheme by 30 June 2019, the region will experience a 79% growth in demand, requiring service providers with robust systems in place to meet demand.
Civic CEO Annie Doyle said: "It made good sense for the two respected disability service providers in the Sutherland Shire to join forces and to offer greater choice and security to clients.
Civic's vision, mission and values are closely aligned to those of Rec Ability and we share a commitment to providing quality services for people with disability for the long-term. The programs provided by Rec Ability will offer more leisure and social opportunities for Civic clients, while Rec Ability clients will now have access to a wide range of services provided by Civic as well as support to enter the NDIS.
Civic have proven NDIS experience, having successfully transitioned our clients in the Hunter, South Western Sydney and the Nepean Blue Mountains over to the NDIS – and we have the necessary systems and resources in place for the NDIS rollout. We are currently providing information sessions and one-to-one support to clients in the planning stage of the NDIS transition."
Rec Ability Chairperson Rapti Nethery said: "The integration will secure the continued delivery of services to our clients along with a role for all our staff and volunteers. Our 2017 holiday program will be going ahead as planned as well as our much-loved social events.
Our committed volunteers who support the activities of Rec Ability are highly valued within the organisation and there will be new opportunities for them at Civic. We are looking forward to launching our leisure activities to a new group of clients in South Western Sydney, the Blue Mountains and beyond."
The two not-for-profit disability service providers have combined under the banner of Civic Disability Services and will continue to provide high-quality accommodation, health, personal care, learning and employment services as well as advice, support and community engagement opportunities for people with disability.
About Rec Ability
Rec Ability began in 1980 as the Parent to Parent Association, a self-help support service for families of a child with disability. The role of the service was to support new parents to make contact with other families in similar circumstances and to facilitate a support group.
By 1989, it had expanded to deliver recreational and sports activities and the first holiday program commenced in 1994. The Association relaunched as Rec Ability in 2014. In recent times the offering has expanded to recreational activities, sports and holidays along with information, support and referral services.