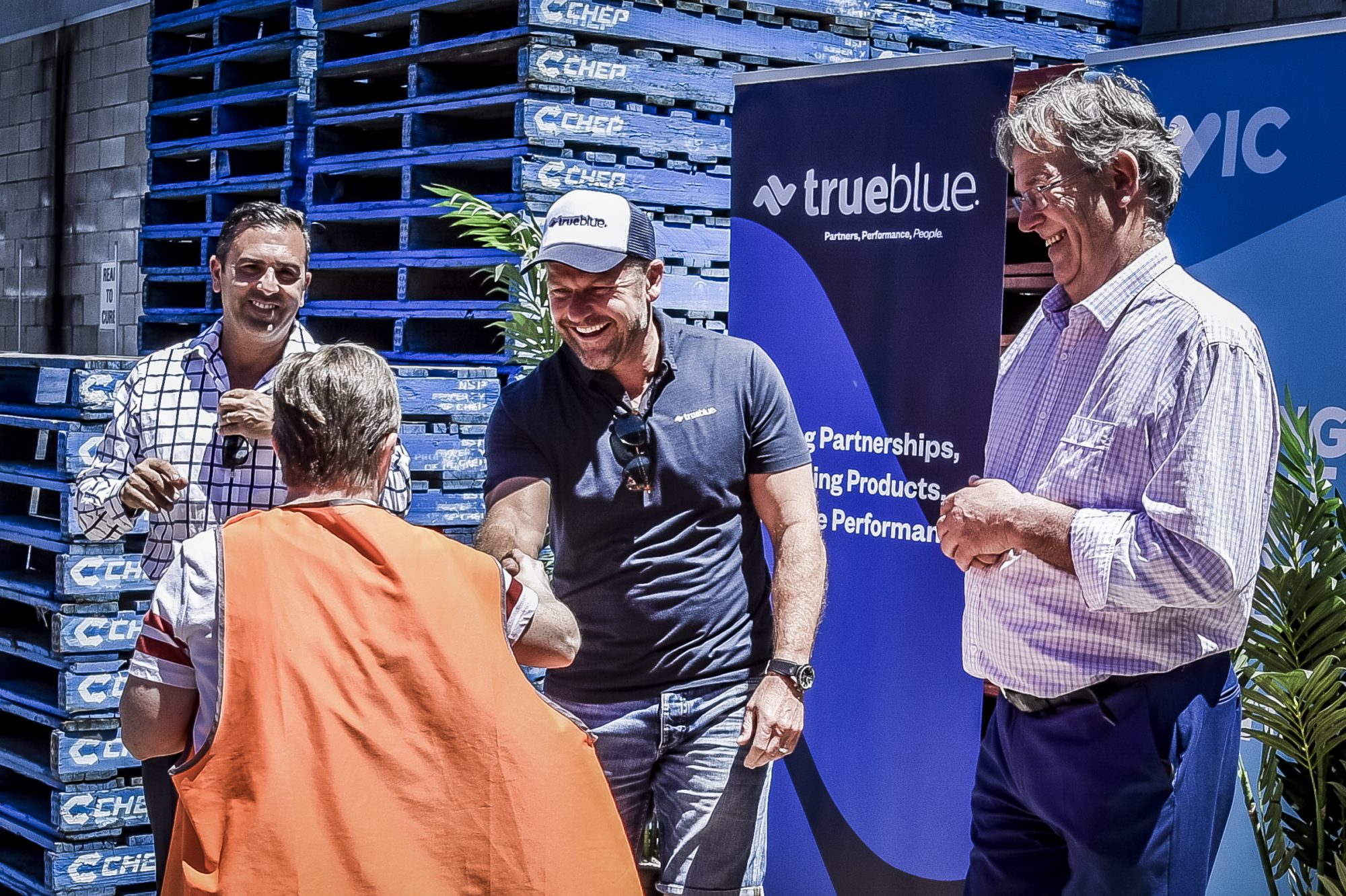 Civic Disability Services and True Blue Chemicals joined forces today to celebrate a long-standing business partnership with a thank you BBQ.
A customer for almost 20 years, True Blue have been using the services of Civic Industries and its workforce to complete various packaging for some of its cleaning and hygiene product range.
Sutherland Shire Mayor, Carmelo Pesce, joined Civic Industries General Manager, Peter Moore and True Blue Managing Director, Brad Macdougall to celebrate the partnership and enjoy a sausage or two with the valued extended team. "I'd like to congratulate True Blue Chemicals and Civic Disability Services for coming together to create incredible work opportunities for so many people from our community," Mayor Pesce said.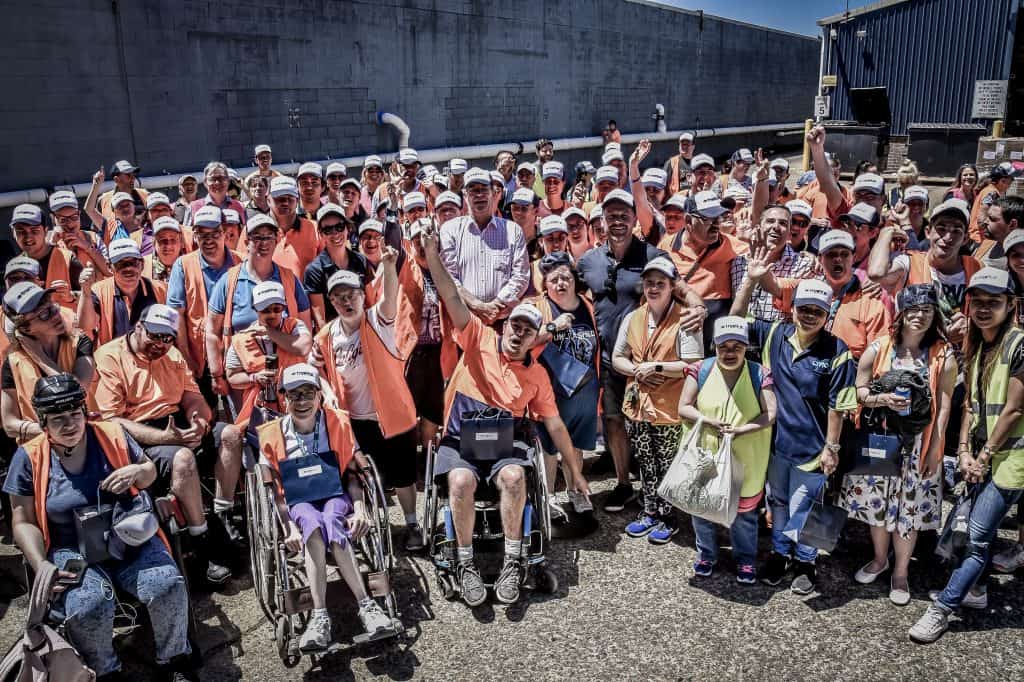 "It's through long-standing partnerships, such as ours with True Blue, that we are able to deliver meaningful and sustainable impact to those living with disability in our community," said Peter Moore." We are delighted to be celebrating this partnership today and look forward to continuing our relationship for another ten plus years."
"We truly value all the work that Civic Industries has completed for us over the last 10 years and are delighted to celebrate our combined sense of community and team work," said Brad Macdougall, Managing Director True Blue. "We believe in nurturing long standing relationships with Civic being one of these valued partnerships."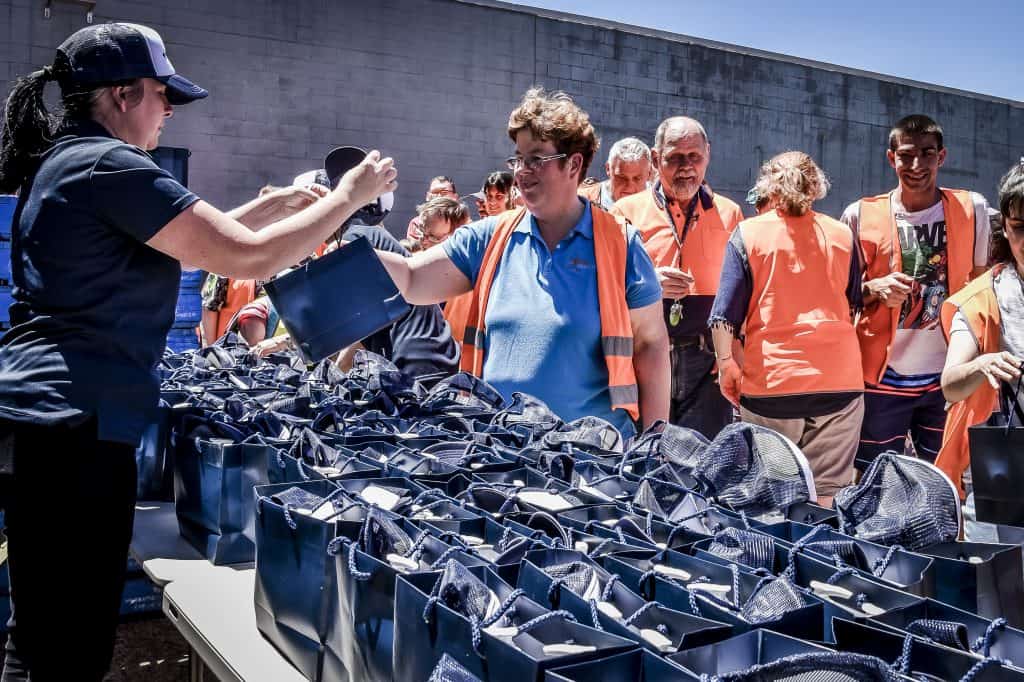 Speaking about partnerships at Civic, CEO, Annie Doyle says, "Through partnerships, we can work alongside other organisations to deliver innovative new services and create transformative lifestyles for our clients. Longstanding partnerships with organisations such as True Blue afford those living with disabilities in the chance to enjoy a valued role in society, which has a positive impact not only on their own health and wellbeing, but on that of their families and their community."
True Blue Chemicals
True Blue has been in operation for 33 years, a market leading provider of premium, cleaning hygiene solutions to the healthcare, hospitality, and industrial sectors. Established in Sydney in 1986, True Blue are an independent Australian family business that is proud to manufacture, employ and support other businesses locally. True Blue believe strongly in great teamwork, with their 3 favourite P's – Partners, Performance, and People!