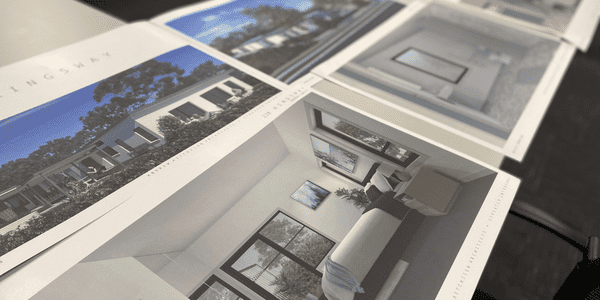 Civic is just a few short weeks away from breaking ground on its important flagship development on Caringbah's Kingsway.
Built to Platinum Accessible Housing Standards, the development will offer independent living to five individuals in need of Specialist Disability Accommodation (SDA), catering to all levels of SDA and providing an important opportunity to support those with high support needs.
"Civic has long been committed to improving the availability of accessible housing for those living with disability and other underrepresented populations and I'm thrilled that, over the next two years, Civic will be taking great strides towards this goal," says Annie Doyle, who met with SDA participants this week to consult on the finer details of the development. "Civic now has two flagship developments that will take shape in coming months, delivering both affordable and community housing as well as specialist disability accommodation to those in need in Sutherland Shire."
Last year, Civic was awarded a $3m grant by the Community Housing Innovation Fund (CHIF) to build upwards of 10 affordable and social housing apartments in Caringbah. To complement this development, Civic also purchased a site close by in the sought-after Sutherland Shire that is being purpose built for those in need of specialist disability accommodation.
"As a flagship development, this site has been architecturally designed to meet the unique needs of those with higher support needs," says Annie. "As well as meeting the Platinum Accessible Housing standards, this development has been sensitively designed to support tenants to live as independently as possible and will showcase Civic's commitment to technology and innovation as a truly tech-enabled living space, designed to minimise supports."
This week, the design team met with existing SDA participants to finalise the finer details of the development, listening to their thoughts around what works and doesn't work in their existing homes.
"Everything from the colour of the tiles to the position of the microwave was discussed," says Kate Smith, Chief Operating Officer at Civic. "Engaging those for whom the accommodation is designed to support is critical to Civic and what will ensure this development is a sustainable solution for those who end up calling it home."
An expression of interest will be released in coming weeks for those interested in residing at this development, which caters to those seeking Improved Livability, Fully Accessible and High Physical Support accommodation.
Learn more about Civic's accommodation options or connect with our friendly customer experience team today.
Phone: 1300 692 484 (1300 MYCIVIC)
Email:enquiries@civic.org.au