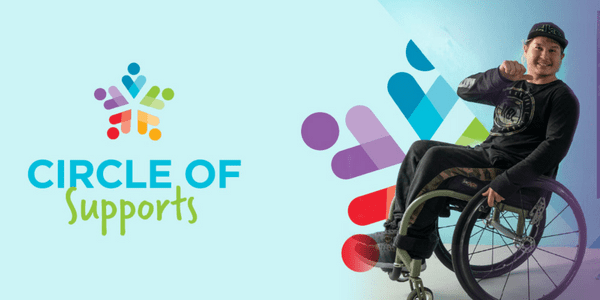 Civic's popular community of practice webinar, Circle of Supports, will take place on Thursday 26 October at 11am. This month, we're pleased to welcome DSC – Australia's leading training, conference and consulting group specialising in the NDIS.
Two of DSC's Principal Consultants, Rebecca Brissett, an expert is in the 'living' part of home & living (in all its NDIS complexities) and Brent Woolgar, a master of Specialist Disability Accommodation (SDA), will join Civic's Mark Saweriss and Lizzy Fowler to discuss and answer questions on the future of the NDIA's Home and Living Policy.

When
Thursday 27 October
11am – 12pm
To make the most of this session we encourage you to submit your questions ahead of time. You can do this while registering, during the webinar or by emailing comms@civic.org.au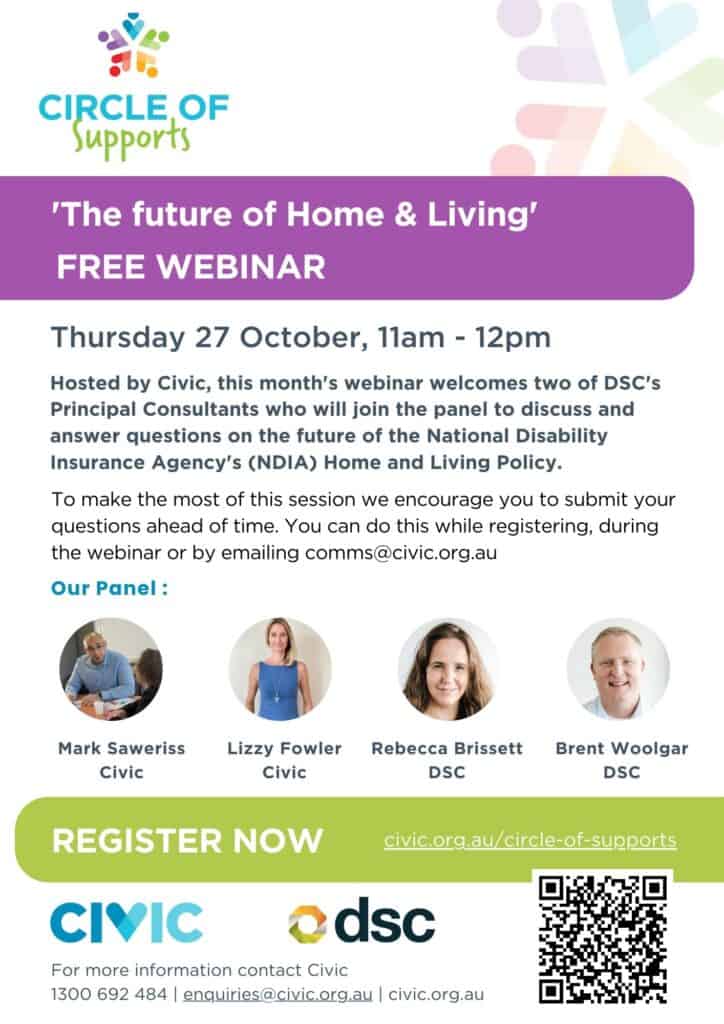 For more information on Civic's Circle of Supports resources and webinars for support coordinators, people with disability, carers and disability sector professionals click here.