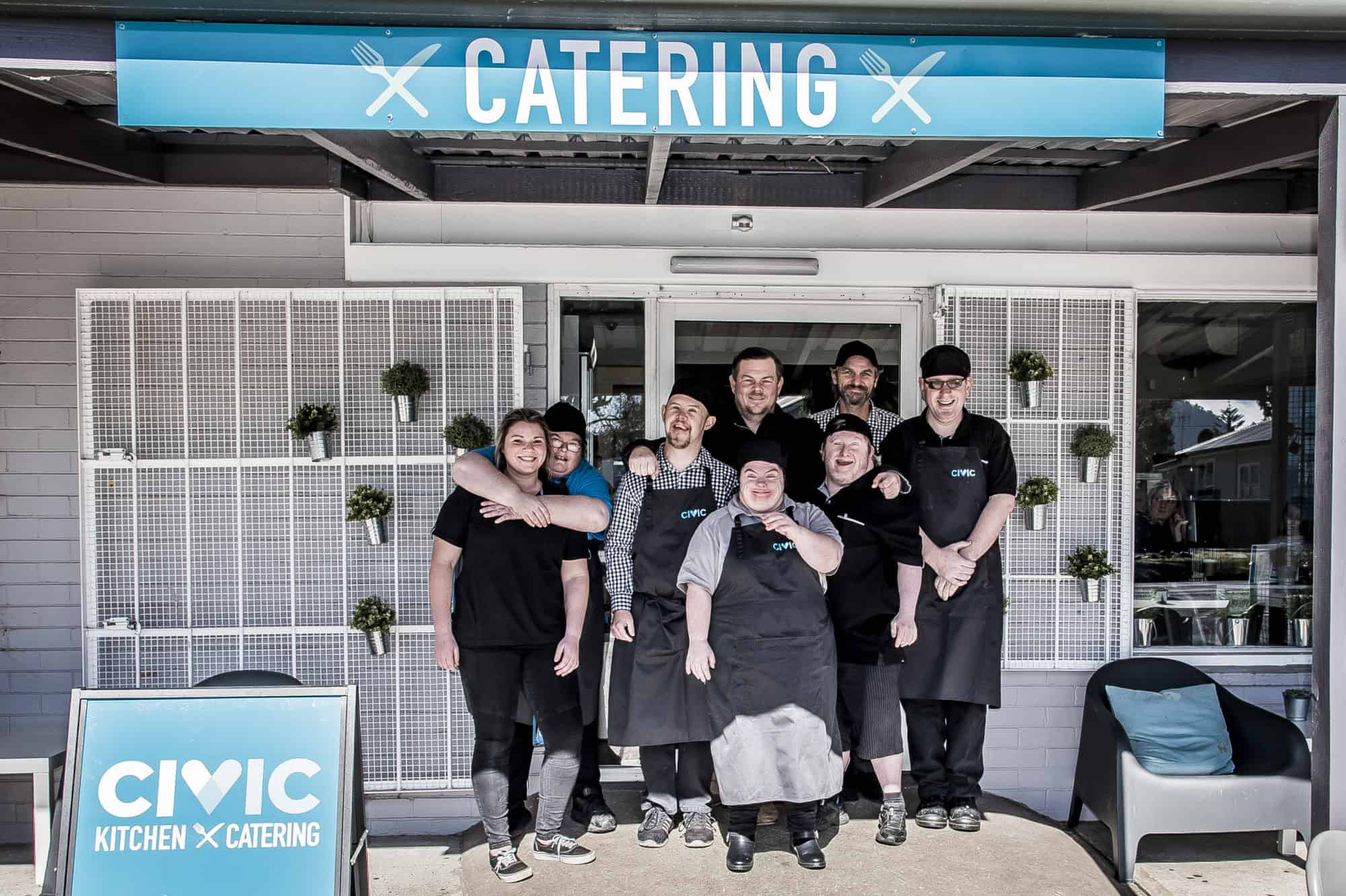 Introducing Civic Kitchen & Café, the new name for Nourish Café in Nowra. The cafe's modern signage is part of a rebrand, which brings the business under the Civic umbrella and connects it to our neighbouring accommodation offerings.
Civic's Food Experience Manager, Joel said:
"Demand for supported employment and accommodation in the area is incredibly high and we are working hard to meet the needs of the local community. We have a waiting list of individuals keen to work at the café and develop their skills. By building a strong and recognisable brand we hope to increase local connections and generate further opportunities for people with disabilities to gain independence and reach their potential through a range of roles and across a variety of different industries."
The café is open weekdays from 7:30am, serving barista coffee and providing catering options to the local community. We hope to see you soon!
Visit our Kitchen & Catering page for more information.