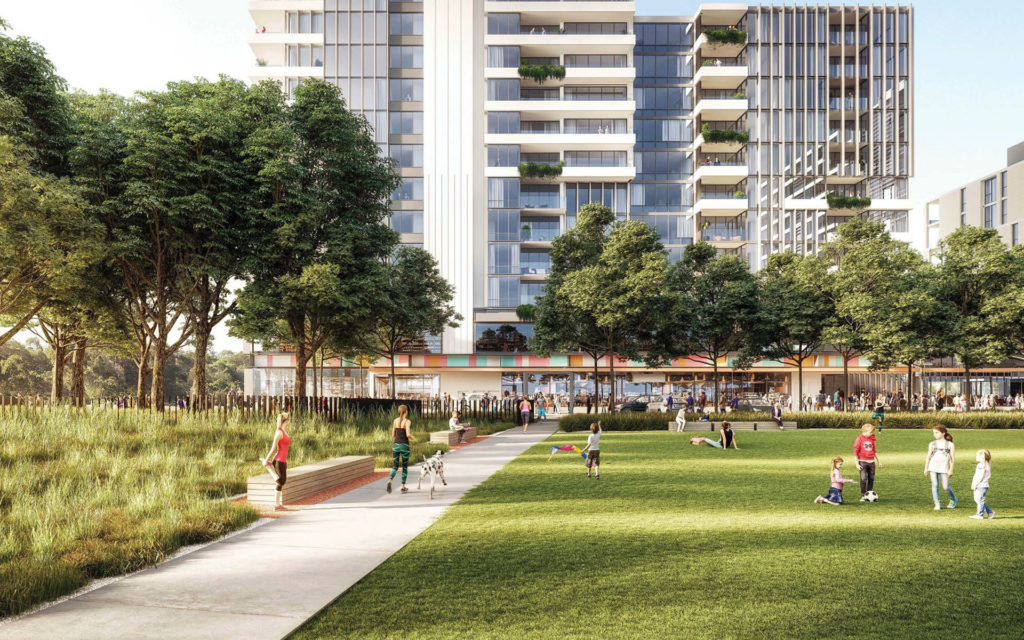 It's often said that in times of crisis people come together, and that's never been more true in the case of the current global pandemic we are all facing. Right now, all over the world we are seeing individuals and organisations pivot their focus and band swiftly together for one common goal: to contain and ultimately eradicate COVID-19.
CIVIC – PLAYING OUR PART
At Civic we are playing our own small part. As our hospitals race to boost capacity and clear hospital beds for those who need treatment for COVID-19, Civic was quick to act on a call-out from NSW Health to the disability sector requesting accommodation solutions that might facilitate the discharge of suitable patients.
Rapidly deploying a dedicated team, Civic has moved quickly to facilitate the discharge of suitable patients across NSW into medium- and long-term supported accommodation, while also partnering with housing developers to find suitable accommodation where our own vacancies were unsuitable.
Last week, Civic partnered with Summer Housing to fast-track the placement and transition of support for one individual from Sutherland Hospital into the recently opened, state-of-the-art, Specialist Disability Accommodation (SDA) at South Village in Kirrawee. Ten new places have been made available at the same site.
"As a result of Civic's adaptive and supportive approach, we've been able to complete what is usually an eight-week process, in just a matter of days, creating much-needed accommodation for those who require permanent Specialist Disability Accommodation, and who find themselves in-between hospital and returning home and need Medium Term Accommodation," says Katy, who is a Practice Leader at Civic and one of the project leads. "Everyone involved with the project has embraced the opportunity, and worked hard and fast, as we all recognise the importance of doing our bit."
Teams from finance, through to property, IT and rostering have all played a role. With Clinical Consultants key to the process and "handing-over" of information from the hospital to relevant Support Coordinators.
ADDRESSING THE SHORTAGE OF SDA ACCOMMODATION FOR THE LONG TERM
Setting the current situation aside, the shortage of disability accommodation in Australia has been well documented, especially with regard to Specialist Disability Accommodation (SDA).
These newly available, high-end SDA apartments at South Village, Kirrawee complement Civic's 10 existing SDA apartments at The View in Rockdale, and reflect our ongoing commitment to partnering with developers to provide modern, purpose–built housing, that support individuals to be independent while still receiving the care they need.
The apartments are situated in prime locations, close to transport, shops and other amenities, and feature open plan living and stylish features. A variety of on-site options, including concierge care services (unplanned 24-hours support), are available for tenants with disabilities.
WHAT IS SPECIALIST DISABILITY ACCOMMODATION (SDA)?
Specialist Disability Accommodation (SDA) apartments are for people who have a physical disability and need a high level of support. Individuals with disability can apply to rent an apartment if:
You are aged between 18 and 64
You use a wheelchair
You are an NDIS participant or are waiting to be one
You need special features like a modified bathroom and ceiling hoist in your home
You need at least six hours support a day from another person
You can spend time alone, but you need back-up support to be available all the time
You have, or are likely to have, SDA funding in your NDIS plan at High Physical Support level
Renting your own apartment will mean:
You will live near other tenants
You will have to share lifts, the car park and foyers
Living in the apartment will mean you can be more independent to
Have family and friends visit (once current restrictions are lifted)
Do things in the community
Work or study
Learn skills like cooking and paying bills
Do more hobbies
CONTACT US
For more information on how Civic can help you find a home that meets your needs, contact the Customer Experience Team on 1300MYCIVIC (1300 692 484) or email enquiries@civic.org.au