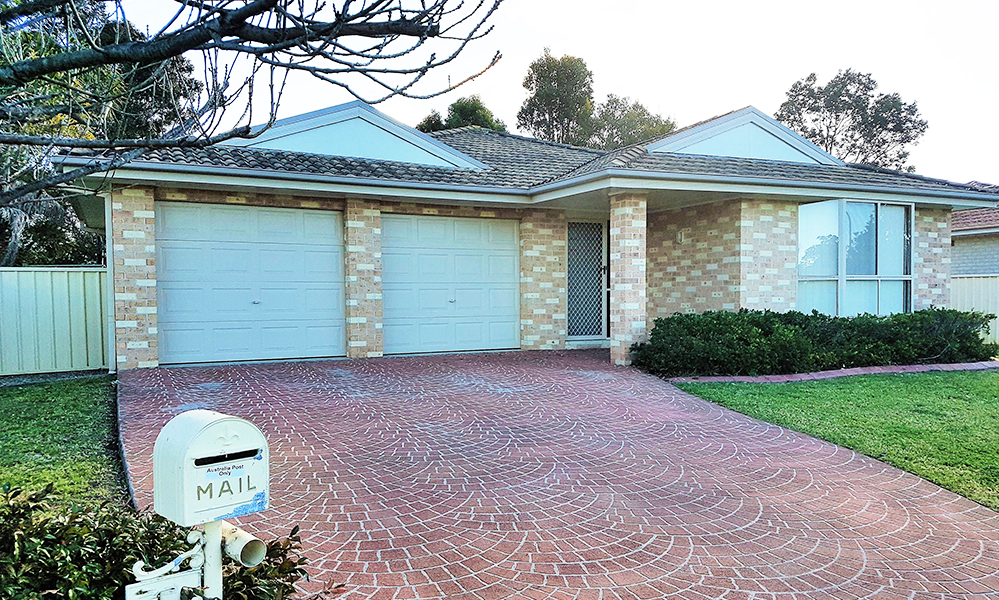 Nowra, Shoalhaven
Learn independent living tasks, whilst appreciating your own space
Located in a quiet street and close to public transport, this single-storey home in Nowra makes for easy living.
It features a number of generous living areas, with a large level back garden – perfect for spending time outdoors with friends.

This home is suitable for males aged between 18 – 35 years, mobile, verbal, with moderate-high support.
About this home

Spacious one-storey home
4 bedrooms
2 bathrooms
No stairs, narrow doors
24/7 staff and supported wake-over
Wifi/internet available
Parking available, with a secure lock-up garage
Large single level backyard and garden
Outdoor entertaining area, with a barbecue
Transport – 10-minute drive to Nowra town
Short drive to Civic Café Nowra
15-minute walk to public bus

"Moving out for the first time can be a scary thing, however the process can be made easier with the support provided within the home focusing on health, wellbeing and skill development," says Brent.

About you

You are young, relaxed, independent, with a good sense of humour. You like to socialise occasionally, but also appreciate your own time and privacy. Moving out of home is new to you, therefore you will learn independent living tasks, and require some prompting to complete tasks by yourself. You are a good verbal communicator that requires support with daily tasks – including meal preparation and assistance with washing.

You will be male, mobile, verbal, aged between 18 – 35 years, with moderate-high support.

Your housemates play online car racing games, listen to music, and like going to the gym. They do their own thing often whilst participating in a range of different activities, like attending after school leavers program some days per week. They are quiet and like to keep to themselves at times. Therefore, you will respect ones privacy and understand the importance of personal space. They are often busy with work – however always help out where they can.

"This is a home that is built on trust and respect. It has great potential to be a welcoming home to a young male who is seeking independence but requires support with daily tasks", says Jeané.

We'd love to know more about YOU! Get in touch today on 1300 692 484.

Important things to know

Requirements – to apply for this vacancy, you are required to have SIL funding in your NDIS plan.

Civic Disability Services has 60 years' experience empowering people with disability and mental health conditions to realise their full potential and live actively engaged lives. Over 600 people across Greater Sydney including the Hunter, Blue Mountains, Western Sydney and Shoalhaven receive Civic services.

Civic is ISO 9001:2015 certified, compliant with National and NSW Disability Service Standards, compliant with Home Care Standards (aged care), and a registered NDIS service provider (4050001425), registered provider in Voluntary out of home Care.

What is SIL?

Supported Independent Living (SIL) is help with and/or supervision of daily tasks to develop the skills of an individual to live as independently as possible. These are the supports provided to a participant in their home, regardless of property ownership, and can be in a shared or individual arrangement.

Assistance provided to a participant will be included as part of their plan depending on the level of support they require to live independently in the housing option of their choice.

Read more about SIL on the NDIS website here.