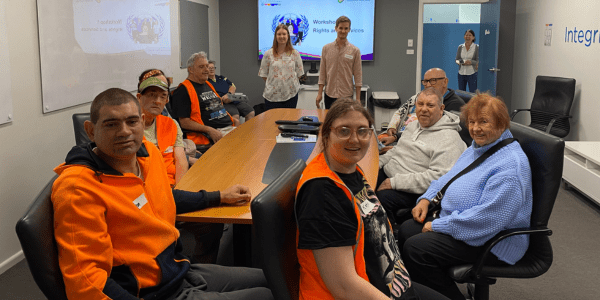 Today, Civic hosted the first of a series "Your Service, Your Rights" workshop and information sessions.
Running over the next two months, each workshop is facilitated by Council for Intellectual Disability and Inclusion Australia who is managing the national rollout of the project.
Your Service, Your Rights aims to build the capacity of people with intellectual disability and NDIS service providers across Australia to understand peoples' rights when receiving services.
The workshops are about:
Rights and Services: What are rights and why are they important for everyone? How do you know if you're getting your rights met by your service?
NDIS Commission – Code of Conduct and Complaints: What is the NDIS Commission? What do workers need to do to make sure you get your rights, and how can you make a complaint to the NDIS Commission?
Speaking Up and Supports: Why it is important to speak up; how to get support; using an advocate.
Being Involved: what are the things your service can do to include you in making sure your service is safe and good quality?
To find out more about workshops near you visit Your Service, Your Rights workshops