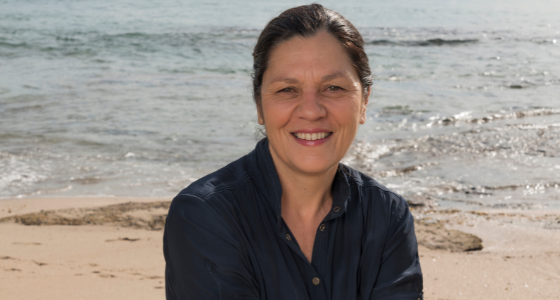 Civic's CEO Annie Doyle has today written to the Prime Minister, Scott Morrison, calling on him to mandate COVID-19 vaccines across the disability support sector.
While the vaccine has now been mandated in New South Wales across the Aged and Health Care sectors, those providing support to some of our communities' most vulnerable individuals remain overlooked under the current legislation.
The letter outlines how, as an established service provider supporting more than 750 individuals with disability, and with more than 800 employees, Civic has experienced firsthand the impact of delivering essential services through the pandemic.
"The pressures placed on our workforce through the most recent weeks of the pandemic, in which a significant proportion of the workforce are removed through the need to isolate as close and casual contacts, place a very real threat on our ability to deliver essential supports. Mandating the vaccine will go some way to reducing this impact," writes Annie.
The letter also notes the risk posed by unvaccinated support workers to the clients Civic and other service providers support, many of whom are more vulnerable to the potentially fatal impact of COVID-19. "This places an unacceptable risk on the safe delivery of supports," states Annie.
In August, NSW Health mandated the COVID-19 vaccine for those living or working in the 12 Local Government Areas (LGAs) of Concern, providing supports under the National Disability Insurance Scheme (NDIS).
"It is our belief that this should be extended to all workers providing support under the NDIS, regardless of location," writes Annie. "As we lose supports that have helped keep our workforce and clients safe throughout the pandemic – such as contact tracing and the communication of hot spot locations, the risk of a Covid-19 outbreak within our communities heightens. Mandatory vaccination will guard against this risk."
As an organisation that champions safety for our people and our clients, Civic have been supporting both our clients and staff to receive the vaccine since it was first made available to us in February 2021 under Phase 1A of the Vaccine roll out. Still, a small proportion of the workforce remain unvaccinated – a fact that is reflected across other disability service providers.
"This places additional risk on our clients – a risk that is preventable given the mandates across both the Aged and Health Care communities," writes Annie. "By mandating the COVID-19 vaccine for disability service providers, the risk of contracting and passing on COVID-19 to those we are charged with supporting will be lessened considerably
"Our clients and the community expect disability workers to be vaccinated because we care for vulnerable people. Put simply, getting vaccinated is the right thing for us to do."
Civic will continue to advocate for the vaccine across our own community. In the mean time, we hope the Federal Government will begin to advocate more strongly for those most vulnerable in our community, and ensure their protection through mandatory COVID-19 vaccinations.