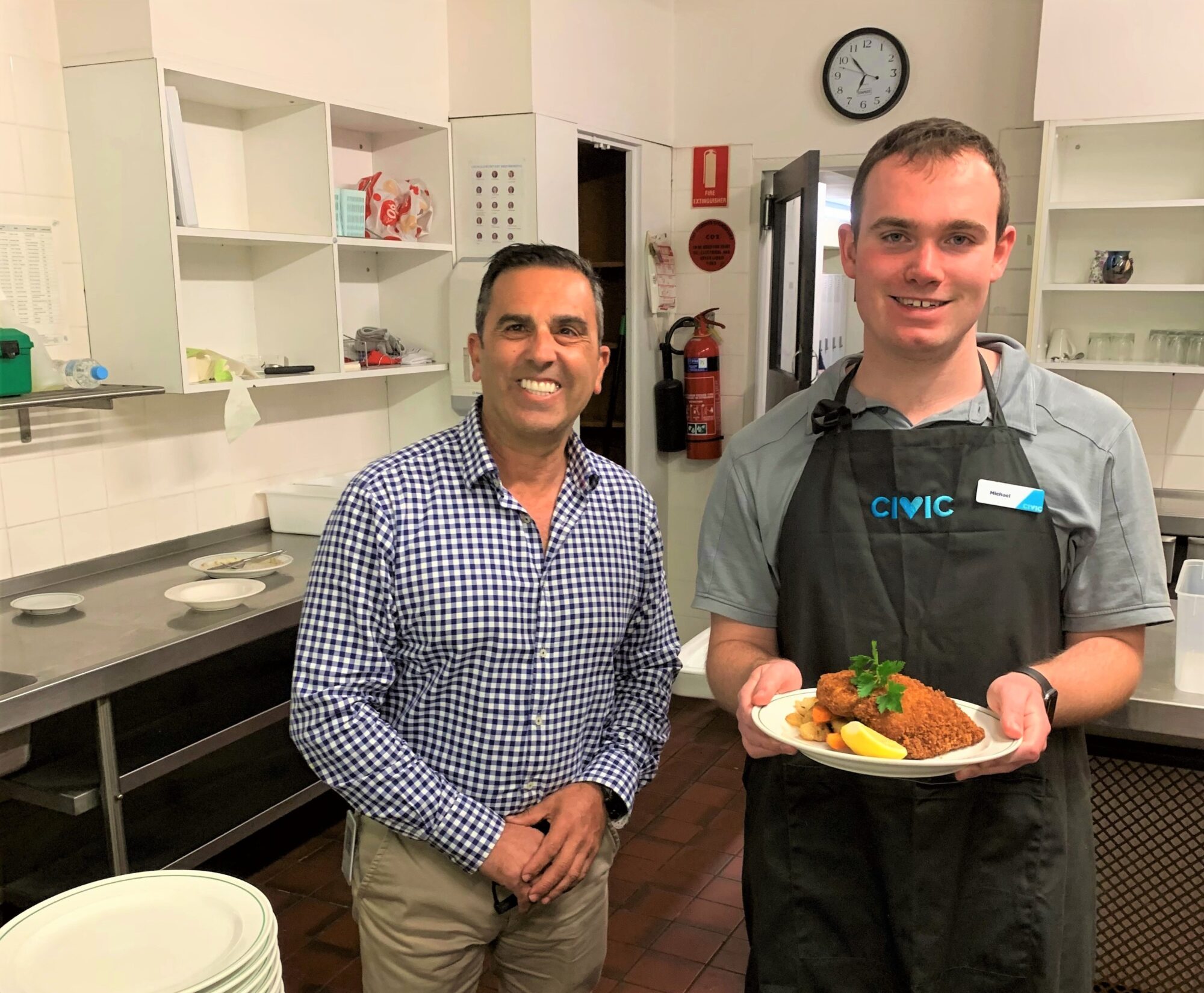 Civic Kitchen & Catering is now serving up a delicious, modern-Australian menu every Monday evening for 35 local Councillors and staff of Sutherland Shire Council.
Attendees of weekly meetings at Council Chambers have been treated to a mouth-watering variety of meals including slow-cooked lamb shanks, herb-crusted barramundi and traditional fish and chips, as they work over dinner discussing various Council matters.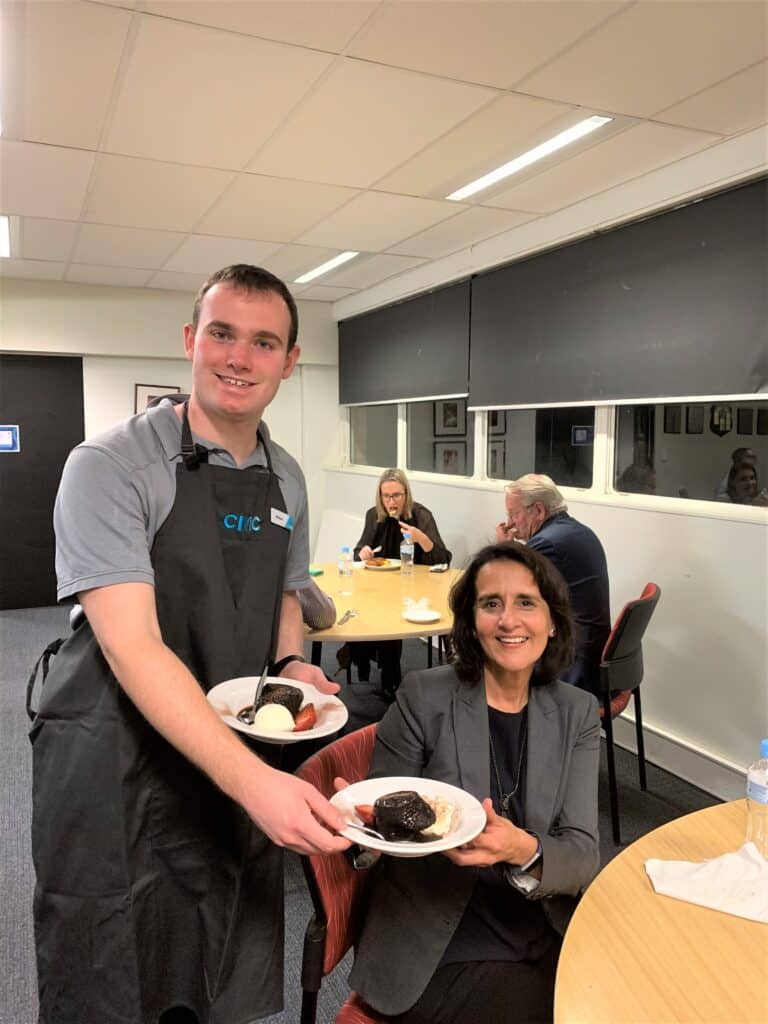 Civic Disability Services introduced its specialist Social Enterprise Businesses – Civic Kitchen and Catering two years ago, supporting individuals with disability to work and build skills in the food-service industry. Serving great food and good quality coffee through its cafés across the Sutherland Shire, Merrylands, Penrith and in the Shoalhaven, supported employees learn about food preparation, barista skills and customer service.
Civic Kitchen & Catering recently expanded its catering services to include delivery of fresh pre-prepared meals. The arrangement with Council is an extension of this service.
"We've seen a huge demand for fresh, home-cooked style meals, that replicate the café experience at home," said Joel, Food Experience Manager at Civic Kitchen & Catering.
"With COVID-19 restrictions changing the way many restaurants and cafés do business, the home-delivery service provided a way for us to continue supported employment, especially through the temporary closure of our cafes at the height of the pandemic."
"The arrangement with Council is an extension of this service, and so far, the response has been super positive. Of course, everything is done according to strict COVID-safe practices. And, hopefully once restrictions ease, we look forward to involving more supported employees in this opportunity."
Pictured: Civic employee, Michael serving dinner to Cr Carmelo Pesce, Sutherland Shire Mayor and offering dessert to Cr Diedree Steinwell.