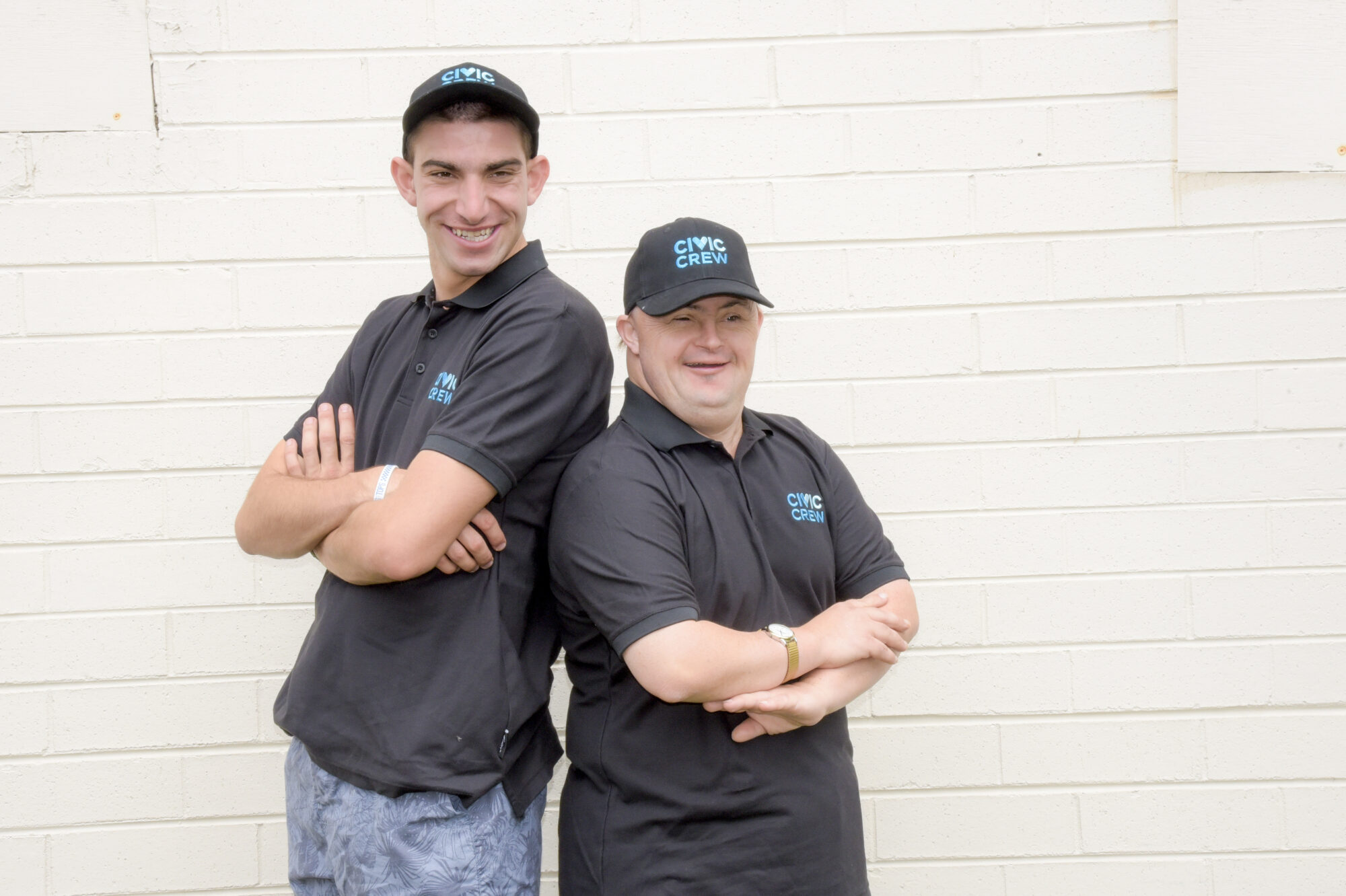 Working outdoors and interacting with the local community, a team of individuals with disability has been hired by local construction firm, Degnan, to complete a mailing and distribution job in the Sutherland Shire.
Civic Crew members, Barbara, John, Mario, Brad, Chris, David, Josh, Samantha, Martin and Reagan, are thrilled to work on a local job provided by the family-owned Australian company, which has been operating for more than 40 years. The 10 Crew members have been tasked with delivering important information to residents about upgrades to Como train station that will improve accessibility.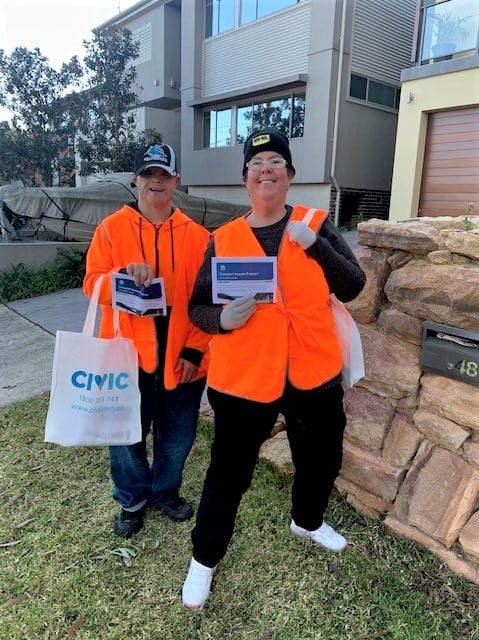 As an award-winning social enterprise, Civic Crew is actively breaking down barriers, and offering companies a framework to successfully integrate people with disability into their workforce.
"The unemployment rate for individuals with disability is twice as high as the national average, but we know that so many of these individuals want to work," Civic Crew Leader, Lucy said. "This latest job for Civic Crew presents a great opportunity for individuals with disability to engage with the community and perform a valued role in keeping people informed about changes to their local amenities.
"It has also helped them to build on their skills in organisation, navigation, traffic awareness and safety, all while being physically active and getting outdoors. Getting to take a lunchbreak on the water at Como Marina was also a huge plus point!"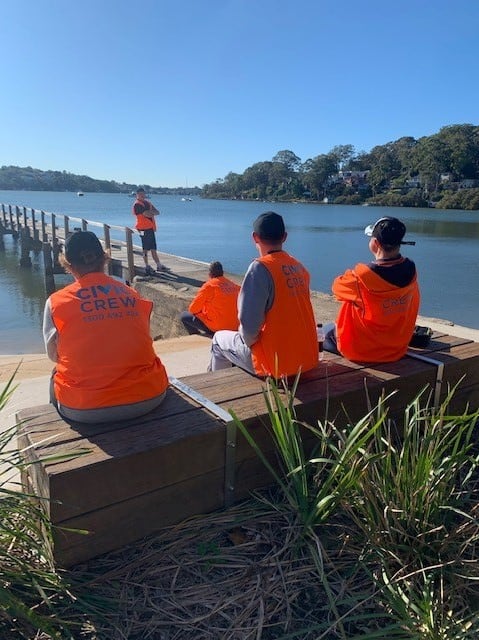 "I liked putting the pamphlets into people's mailboxes and getting some exercise too. I would love to do it again one day," Civic Crew employee, Barbara said.
John, another Crew member said, "I enjoyed going to different places and seeing the beautiful scenery. I also liked being outdoors and getting exercise."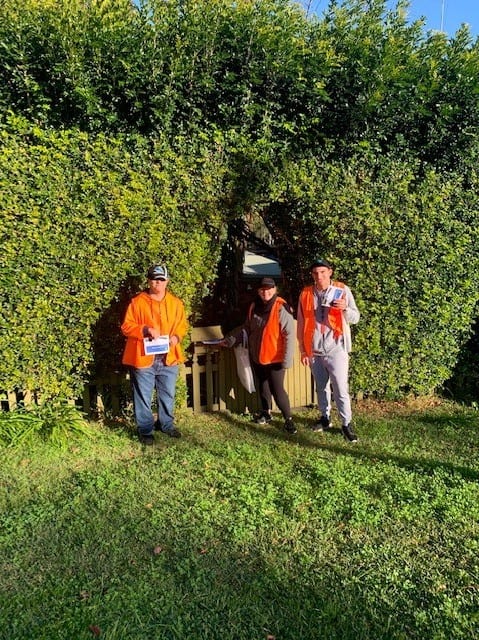 Civic Crew helps organisations employ people with disability on a short or long-term basis. A team of individuals is brought together and can work at an employer's workplace or at Civic, with a supervisor who provides support and training to work in different roles. Types of roles include, but are not limited to administration, warehousing, events, hospitality, cleaning, catering, car washing and lawn care.
"Local communities, local employment, and finding sustainable lasting opportunities to involve people with disabilities is a key focus for our business," said Chris Degnan, Managing Director.
"It is great to see the enthusiasm and professionalism of the Civic Crew who are supporting the Como Station Accessibility Upgrade with distribution of project communications. We are currently reviewing several other initiatives where further Civic Crew involvement may be possible, which our team is very excited about."
"A big thank you to the Civic team delivering the project communications, job well done."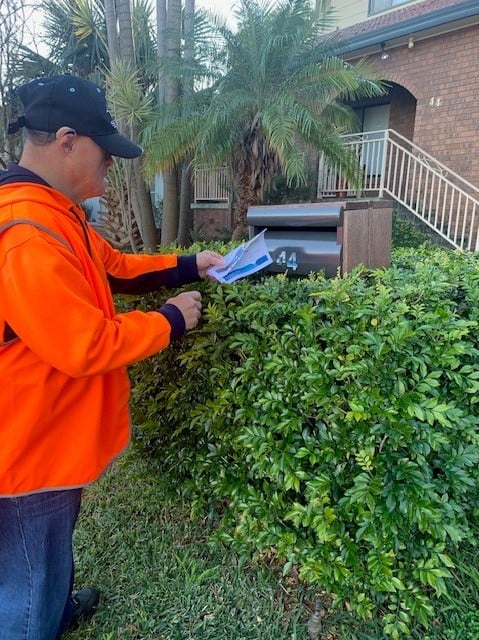 ABOUT CIVIC CREW
Civic is passionate about empowering individuals with disability to realise their full potential and lead actively engaged lives. Through the Civic Crew employment model, Civic is working towards expanding its impact in the disability employment sector, with a commitment to fulfil the need and wish of many people with disability to live meaningful, involved lives. It offers an opportunity for individuals to draw on their talents, build their skills, and work in a job that gives them purpose, satisfaction, and independence.
CONTACT
To find out more about Civic Crew – as supported employees or a prospective employer, please contact our Customer Experience Team on 1300MYCIVIC (1300 692 484) or email enquiries@civic.org.au.