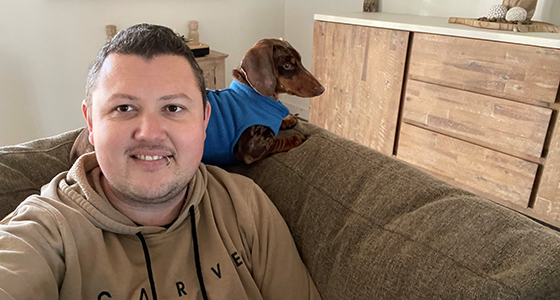 Over the last few weeks, our organisation and the wider community has had to adapt to the ever-changing landscape of the current NSW stay-at-home orders, resulting in a continous shift in the way we all work and deliver our services.
Many of our staff are working from home, and our Operations Managers, Practice Leaders and support workers continue to be on call to respond quickly to implement additional safeguards.
With staff having to react quickly to the new restrictions and health orders, working schedules and timetables have also had to be adjusted.
Over the weekend, on what has come to be known as "Spreadsheet Saturday" OMs and PLs worked together (some in their PJs, slippers, and with pets by their side) to contact all clients and staff impacted by the new restrictions.
We take this opportunity to thank all staff for their teamwork, support of each other, resilience, and encouraging attitudes. Their work is vital to ensuring we continue to support our clients as they experience changes to their established routines, programs of support and social interactions.
Check out some snaps of the stars of "Spreadsheet Saturday"
(pictured above is Brent with his 2IC helping out)