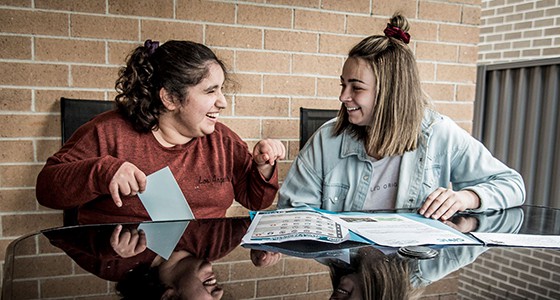 Civic Disability Services has deployed AvantCare by Illuminance Solutions, a Microsoft Dynamics 365 and Power Platform based central information system designed specifically for National Disability Insurance Scheme (NDIS) providers, to streamline data access and automate key processes.
Allowing Civic's valued team of disability and aged care support workers to spend more time with clients and less time with computers, the transformation has already chalked up $400,000 in labour savings.
Replacing Civic's previous infrastructure, which comprised disparate systems, AvantCare by Illuminance Solutions provides anywhere, anytime-access to authorised users, offering a single view of the customer to all Civic staff – whether delivering support, onboarding new clients into service, or creating invoices.
Already acknowledged as one of the sector's leading innovators, the modernisation catapults Civic Disability Services further forward by automating and accelerating much of Civic's reporting requirements, and is designed with agility in mind to accommodate any changes to the NDIS pricing framework or processes, driving compliance. AvantCare by Illuminance Solutions integrates through APIs with the NDIS' core systems ensuring Civic Disability Services, its staff and clients, always have access to the most current information.
Annie Doyle, CEO of Civic Disability Services, said; "Our focus is on spending meaningful time with our clients rather than navigating between computer systems to find or file information.
Our focus on technology is about supporting our staff and clients to achieve a better relationship, which ultimately drives better outcomes for our clients.
Nilesh Makwana, Chief Executive Officer, Illuminance Solutions, explained that AvantCare by Illuminance Solutions manages the entire relationship with clients – from initial enquiry to service delivery. Incident and complaint management is integrated to ensure a full 360-degree view of each client. "Annie's decisive and visionary leadership along with the team behind change management has led to great success and adoption of Microsoft technology.
"With this investment in a single, Microsoft based platform, Civic has already seen a reduction in labour cost of $400,000 per annum, streamlined data administration and invoice management, as well as efficient access to client information to a time-poor, mobile workforce."
Civic is on track to roll out remote, mobile access to the platform, promising further data accuracy, enhanced case note tracking as well as client outcome reporting and incident management. Live access to complex reporting will also support enhanced decision making.
Rachel Bondi, Chief Partner Officer Microsoft Australia said; "The exceptional work that Illuminance Solutions undertakes has already been recognised as global best practice within the Microsoft partner ecosystem.
"Civic Disability Services provides further evidence of how streamlined modern platforms can transform the way organisations operate, and the impact they can have on people's lives. Microsoft is proud to play a role in this critically important endeavour."
Original article published on Microsoft News Center, 1 June, 2021