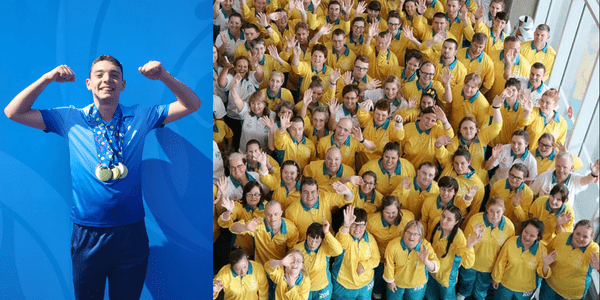 In June 2023, 64 Aussie athletes with an intellectual disability will wear the green and gold at the largest sporting event on the planet – the Special Olympics World Summer Games in Berlin.
Amongst them wearing the green and gold and competing in gymnastics will be Kaylen McDonald, grandson of Civic support worker Debra McDonald.
In October last year, Kaylen achieved spectacular results at the Special Olympics Australia National Games. The 17-year-old dominated Division 4 – Level 2/3, especially in vault with a score of 19.58, he also placed first in all apparatus and won the all-around gold with a total score of 104.81.
"The highlight of the competition for me, was meeting new friends, having so much fun and competing at my best," he said. "I also learned about the Special Olympics Oath – let me win, but if I cannot win, let me be brave in the attempt."
Kaylen will compete alongside 7,000 athletes from 190 delegations.
"I'm so proud to have been picked to wear the green and gold at the World Games in Berlin. To be part of an Australian team and go overseas will be a dream come true," says Kaylen.
To represent Australia at the Games each athlete needs to raise $9,000. You can wish Kaylen luck and support his endeavours by donating to his fundraising page.