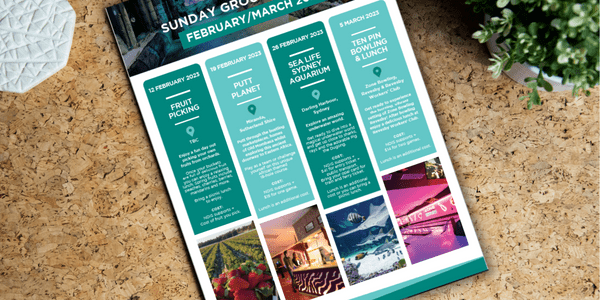 Civic's popular South East Sydney Out and About program is a wonderful opportunity for people to explore new places, connect with friends, and participate in new life experiences.
Activities are held each Sunday with a variety of destinations to suit all interests.
You can view all activities online or download the 2023 January to March South East Sydney Out and About program.
Whether you enjoy visiting the zoo, being adventurous, taking in the sights or immersing yourself in arts and culture, Civic's community and social programs for people with disability is jam packed with activities that will support you to get out and about.
All bookings and enquiries can be directed to our Customer Experience Team:
Phone: 1300 692 484 (1300 MYCIVIC)
Email: enquiries@civic.org.au