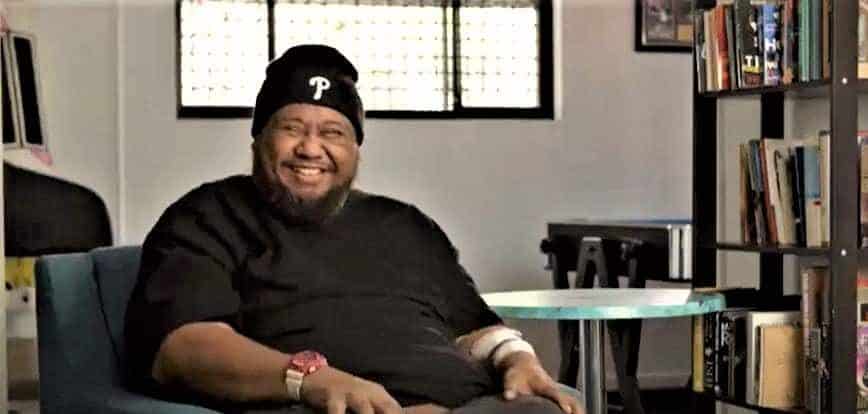 As part of a recent pilot project, Civic has partnered with SGCH to provide a pathway to secure, safe and affordable housing for five individuals with disability, identified as vulnerable and at risk of homelessness.
Emanuele, together with his brother and three other men, have transitioned to new apartments in Miller, South Western Sydney, where Civic will provide on-going, around-the-clock support on an as-needed basis for the tenants.
The new Independent Living housing model, presented to Civic and the NDIA by SGCH, seeks to provide a solution to the current housing crisis by offering the opportunity for long-term tenancy, complemented with light-touch supports.
Before moving, Emanuele had been living with his sister and her nine children, sleeping on their sofa for six years. When his diabetes worsened and his mobility became limited, he had no option but to go to a men's refuge. He is now settling in and creating a home at the Miller apartments.
"Unfortunately stories like Emanuele's are not uncommon. We are facing a housing crisis in Australia. A shortage of affordable housing and high rents means people on low incomes with disability are particularly vulnerable to homelessness," says Mauricio Parraguez, Practice Leader at Civic.
"The extent of the problem is largely hidden by the fact that most people facing homelessness don't sleep rough on the streets. They stay with relatives and friends until they wear out their welcome, or sleep in short-term and crisis accommodation."
SGCH has been providing community housing to vulnerable people for 35 years, and this partnership with Civic offers long-term accommodation to those who do not quality for Specialist Disability Accommodation (SDA) or Supported Independent Living (SIL), but who do require on-going support to maintain their tenancy.
Mauricio, who has worked with the tenants during their transition, has seen first hand what a positive impact ta stable and permanent home can have on an individual's life.
"Having the opportunity to settle and create a home frees individuals up to focus on other parts of their lives. It creates a pathway out of poverty and opens to doorway to other services and opportunities that can help them achieve their goals in life," he says.
"Everyone should have access to safe and secure housing. It's an integral part of maintaining good health and feeling part of a community. Being homeless can wreak havoc on a person's health and keep them socially isolated," adds Kate Smith, Chief Operating Officer at Civic.
"Civic is committed to partnering with housing providers to find innovative solutions to the housing problem. We hope that this pilot project with SGCH will be the first of many which allow us to provide affordable housing to vulnerable, at risk individuals with specific support needs."
For more information on accommodation services or partnerships at Civic, please contact us.
---
Photograph shows: A screen shot from a video of Emanuele, one of the five tenants to move into new apartments in Miller, South West Sydney.