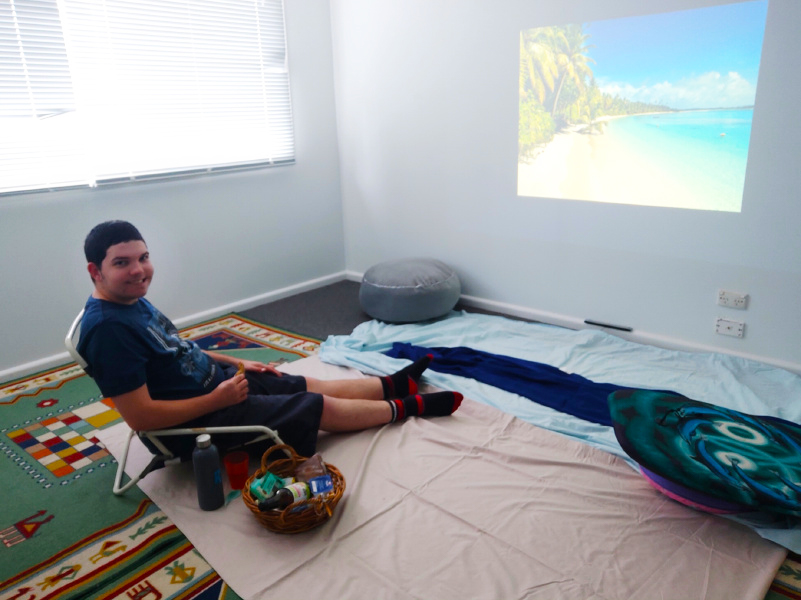 When COVID-19 first emerged in Australian newspapers in January, few of us had little understanding of the impact the virus would have on each of us, both personally and professionally, within just a few short weeks.
Fast forward to mid February and it became clear that early intervention would prevent widespread infection.
"We decided at the end of February to immediately suspend our supported holidays service. This was followed within a few days with the decision to suspend supported employment and centre-based activities," recalls Annie Doyle, CEO. "It was apparent that minimising interaction and community activities was critical to stopping the spread of coronavirus."
However, the impact of these actions cannot be underestimated – not only for staff, but for clients with intellectual disabilities who often rely on routine and familiar activities.
"Forcing clients into lock down, and enforcing separation from loved ones was felt by clients, families and staff across the organisation," says Annie. "I am grateful that we were fully supported by our wonderful community throughout this time, and I truly believe this early action prevented a breakout within our organisation."
Civic also took the early decision to introduce 'single-site rosters', minimising the risk of further infection should a staff member test positive for coronavirus. Staff from our Hubs (which were temporarily closed) were re-deployed to support individuals in their homes, where activities were now focused
Suspension of services meant Civic needed to adopt a new way of supporting clients.
"With many of our most vulnerable people reliant on supported day programs to connect with others, learn, and be active every day, continuing support was critical," recalls Annie. "We drew on existing partnerships and connections to develop and pilot a platform that can deliver programs similar to those previously delivered in the community, in the comfort of clients' homes."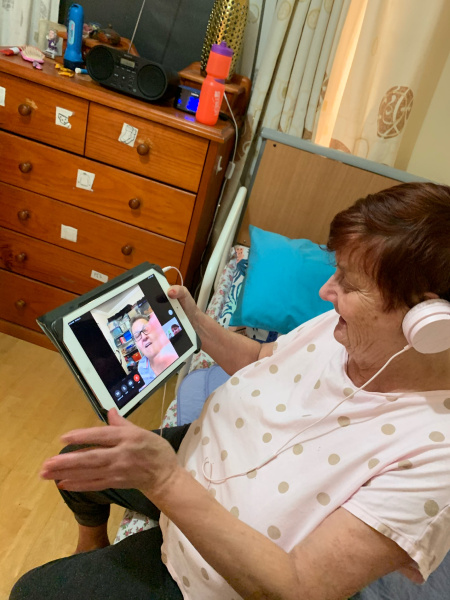 The Civic @ Home platform was launched in March and continued to offer clients a timetable of live classes, including fitness sessions, art therapy classes, weekly Friday night discos, and music therapy classes, delivered via Zoom. At the same time, clients have access to on-demand content, including floristry lessons, fitness classes, gardening how-tos, and art lessons, all of which could be accessed by individuals and their support team at home. The platform has proven so popular, Civic is expanding the content and delivering to more clients each week, even as social restrictions are eased.
During the early days of the pandemic, Civic was also quick to act on a call-out from NSW Health to the disability sector requesting accommodation solutions that might facilitate the discharge of suitable patients.
Rapidly deploying a dedicated team, Civic worked with a number of individuals to successfully transition them from hospital, into Medium Term Accommodation,, and in some cases on to longer term accommodation, providing clinical assessments, support with funding applications and comprehensive transition plans to facilitate a streamlined and successful transition from hospital.
Keep up-to-date on Civic's response to COVID-19 by clicking here.