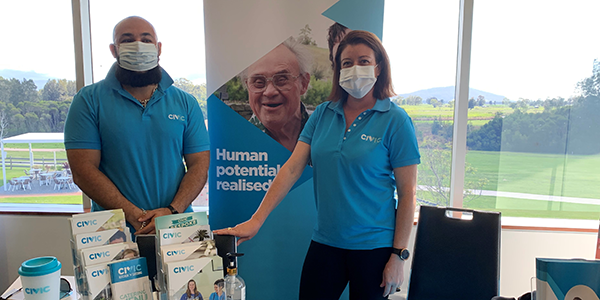 On Tuesday 2nd November Civic attended the One Community Nowra Ready-Set-Connect event. 

The event brings together NDIS service providers, support coordinators, NDIS customers and carers, in a fun and interactive format, allowing attendees to build relationships, network and learn.

Mark Saweriss hosted the Civic table, ready to share and discuss our services available in the area including our shared accommodation and Civic Cafe in North Nowra.

Many attendees were quick to tell us how much they loved the Civic Cafe and that it was the best coffee in Nowra! Well done to the cafe's team for providing outstanding hospitality and food service to the community.