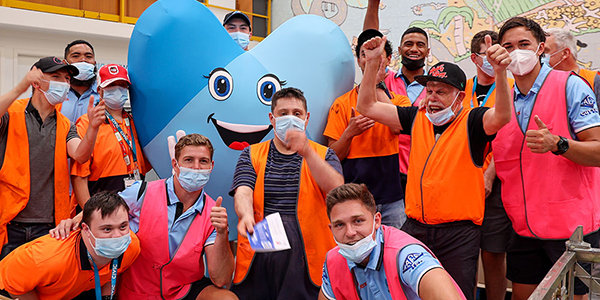 On Wednesday 15th December, Civic friends The Sharkies made a special visit to Industries. 

Led by Civic staff member Cameron Moody the team were taken on a tour of industries and introduced to everyone. During the visit the team spent time moving around the different workstations, saying hello and helping complete tasks and jobs. There were smiles all round and conversations and laughs aplenty. What a fantastic way to lead into holidays. 

Below are just some of the photos capturing the many special memories made.